California Class Action Lawyer on Patient Suit Against Nursing Home Group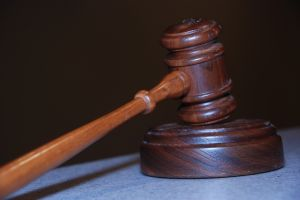 A California class action against a nursing home chain, covered by reporters at the San Francisco Chronicle, caught the eye of our firm, especially since it involves the intersection of two of our practice areas -- class actions and nursing home abuse litigation. The target of the suit is Covenant Care, an Orange County company that operates forty-five skilled care nursing facilities across seven states. Covenant operates in the West and Mid-West regions and owns sixteen nursing homes in Alameda County. California Watch expressed concern about the company back in 2010, when an investigative report found thirteen homes in the state had reduced staffing levels despite receiving $15 million of added state funding in prior years.
A class of patients brought the action alleging that the sixteen facilities failed to meet staffing standards for at least thirty-five percent of the time during a four-year span that began in December 2006. According to the law, each violation of a patient's rights can carry up to $500 in damages. However, plaintiffs assert their primary goal is simply to require the company to comply with the staffing rules.
Responding to the resident class action, Covenant Care argued that the law only allowed state regulators to enforce the staffing requirements. A Superior Court sided with the company and dismissed the patients' suit. In a ruling handed down in August, the First District Court of Appeals in San Francisco reversed the lower court and held that patients have the right to sue long-term care facilities if they fail to meet California's nurse-staffing standards. The justices found the law allows residents to bring actions themselves to address violations of their own rights, reading the legislature intended patients to be able to protect their own interests. Covenant Care did not respond to reporters' requests for comment on the decision.
California Advocates for Nursing Home Reform hailed the ruling as an important step for protecting nursing home residents. According to Patricia McGinnis, the group's executive director, the state Department of Public Health has a lax enforcement record and received criticism from federal inspectors in the past year. She alleges that the failure of the state to protect residents makes it especially important that residents are able to protect their own interests. Department officials responded to these allegations and the federal reports by citing funding shortages and saying they were working on improved training. In May, state lawmakers rejected the department's request to reduce its obligations with respect to inspecting nursing homes and investigating complaints.
At The Brod Law Firm, we believe in the right of victims to protect their own interests and applaud this ruling for reaffirming this right. Often, a class action is the most effective way for people to bring many types of claims, especially those with a limited dollar value that may still have important public interest goals. If you believe you have suffered the same harm as a group of similarly situated individuals, please call our team. We can bring a class action in California courts, on either the state or federal level.
See Related Blog Posts:
Barriers in Class Action Lawsuits
The Role of the Named Plaintiff in a Class Action Lawsuit