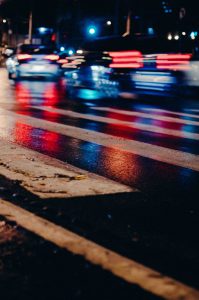 A pedestrian died on December 12, 2018 after being struck by a hit and run driver in San Francisco. The driver has not yet been found, and no witnesses have been identified at this time. Unfortunately, hit and run accidents happen all the time, but California has strict hit and run laws in place to punish offenders. If you or a loved one has been injured in a hit and run accident, call a San Francisco personal injury attorney immediately to represent your rights.
While the pedestrian who was hit and killed on December 12 can never be brought back again, there are ways to make the pedestrian's family as whole as they can be given the circumstances. The personal injury attorneys at Willoughby Brod are ready to fight for your rights and help you obtain the compensation you deserve for any injuries or losses that resulted from being a victim of a hit and run accident.  
California Hit and Run Laws
Many hit and run cases result in someone getting injured and being left on the side of the road without medical treatment while suffering from broken bones, excessive bleeding, traumatic brain injury, or a concussion. Under California law, the driver of a vehicle that has been involved in a car accident is required to stop the car immediately at the scene of the accident.
Consequences of Engaging in a Hit and Run
Fleeing from the scene of a car accident is a crime in California and can result in hefty fines of up to $10,000 and a prison sentence of up to one year for a misdemeanor charge and up to three years for a felony charge. If the hit and run accident resulted in serious bodily injury or death, such as in the case from December 12th, the driver, if found, can be fined up to $10,000 and sentenced to up to four years in prison.
How to Prove Liability in a Hit and Run Case
Finding the culprit in a hit and run accident can be challenging. Oftentimes, the victim must simply wait for police to conduct an investigation based on the facts available and any witness testimony. This can be a long and tiresome process, but an experienced car accident attorney can help document the facts, examine the evidence available, and speak with any witnesses if necessary. An attorney can also help you negotiate with your insurance company in order to get you the compensation you deserve.
The best case scenario is that the investigation leads to the car plate number belonging to the hit and run driver or some other crucial information that will help identify the driver. In this case, the victim will simply have to show that the driver was at fault, and fleeing from the scene of a crash is typically a pretty good indicator of guilt.
Were You Injured in a Hit and Run Accident?
If you were injured in a hit and run accident, contact the San Francisco car accident attorneys at Willoughby Brod today. One of our experienced lawyers will guide you through the insurance claim process, and if necessary, represent you in a personal injury lawsuit. Do not wait to seek compensation for your injuries; call us today at (800) 427-7020 or contact us online.
(image courtesy of Daniel Monteiro)