Reportedly, Maurice Chevalier is responsible for one of the most-cited quips about aging: "Old age isn't so bad when you consider the alternative."  There is immense value in age and our oldest community members have much to offer and much to teach.  However, there are also a number of concerns raised as growing numbers join the 65+ set.  Our Santa Rosa injury lawyer understands that concerns over the safety of older drivers will become increasingly important in the coming years, but that doesn't alter the fact that this is a difficult and sensitive topic for all involved.
Sunday Morning Crash Seriously Injures Elderly Santa Rosa Driver
On Sunday morning, a crash in Rincon Valley left an 85-year-old driver seriously injured according to a report in the Press Democrat.  Police believe the elderly Santa Rosa woman was at a stop sign on Benicia Drive when she turned her Prius left onto Montecito Boulevard and into the path of an oncoming pickup truck.  Police believe the truck driver had the right-of-way.  They do not believe that alcohol or speed factored into the collision.
The impact caused the Prius to spin almost 360-degrees.  The Prius's airbags did deploy and police report the driver incurred "very serious" injuries.  The three additional passengers in the Prius, also elderly women, avoided significant injuries.  Neither the 21-year-old pickup truck driver nor his passenger were hurt. Debris closed the road for nearly five hours.
An Overview of Statistics on Senior Drivers
The Centers for Disease Control ("CDC") report that more than 5,560 individuals ages 65 and older died and more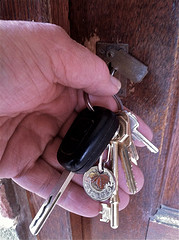 than 214,000 suffered injuries due to motor vehicle accidents nationwide in 2012.  Taken another way, on an average day in 2012, 15 seniors died and 586 were injured in auto accidents in the U.S.  As with all age groups, men were substantially more likely to die in these crashes.
According to the CDC's report, there were nearly 36 million licensed drivers 65 and older in the U.S. in 2012, a substantial 34% increase over 1999.  Per mile traveled, the rate of fatal accidents increases notably for driver ages 70 to 74 and is highest among drivers who have passed their 85th birthday.  The CDC suggests age-related vision loss, decreased cognitive function, and other physical changes may impede driving ability as we age.  There are, however, several positives that come with age including increased seatbelt use, a tendency to limit driving to safe road conditions, and substantially lower incidence of impaired driving.
A Quick Mention of California Law on Older Drivers
State laws on older drivers vary.  In California, there is no maximum age for driving, but all customers age 70 and older must renew their licenses in person instead of via mail or the internet.  Per the Department of Motor Vehicles ("DMV"): "Your mental and/or physical condition or your inability to follow traffic laws and rules regardless of age determines whether your license is renewed, restricted, suspended, or revoked."  In some cases, the DMV may require seniors to take a driving test, especially if a friend, relative, or even a doctor asks the DMV to check the individual's driving skill and whether it is impaired by a physical or mental condition.
Prevention & Representation
Safe driving is a group effort.  If you know someone who should no longer be behind the wheel, speak up.  It isn't an easy conversation, but it matters.  You might save a life.
Ultimately, age is not an excuse for negligence.  Our Santa Rosa car crash law firm works with people left injured or grieving because someone drove negligently and/or recklessly, regardless of the other driver's age.  While it can be difficult when the defendant is sympathetic, recovery is still your right and we can help you get the compensation you deserve.
See Related Blog Posts:
Older Drivers: San Jose Lawyer Comments on the Importance of Hard Conversations, Injury Litigation
Car Accidents and Teen Drivers
(Image by George Redgrave)