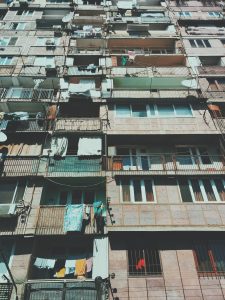 In early April, the Board of Supervisors introduced two new pieces of legislations both aimed at making it more difficult for landlords to wrongfully evict tenants. The legislation, introduced by Supervisor Mark Farrell and Supervisors Aaron Peskin and Jane Kim, was drafted after an NBC Bay Area Investigation found landlords were fraudulently claiming landlord move-ins to evict tenants. It is legal for landlords to evict tenants so that they or one of their family members can move into a unit. However, NBC found there is little oversight to this process and many landlords are lying to get old tenants out and new tenants willing to pay much higher prices in.
The NBC Bay Area Investigation
NBC investigators knocked on doors throughout San Francisco to survey residents in addresses that were listed as having an owner-move-in eviction. They were able to survey residents at more than 100 addresses and found 24 instances in which neither the landlord nor a family member was currently living in the unit. This meant that nearly one in four evictions may have been unlawful.