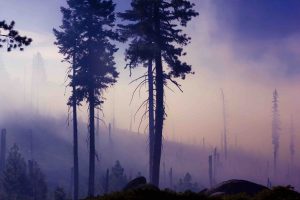 The Rancho Adobe Fire Protection District responded to an accident at Central Landfill near Petaluma on Friday, December 15 around 6 p.m. A truck driver, Ezekiel Jackson Sumner Jr., was struck and killed by his truck. The Sonoma County Sheriff's Office stated Sumner was found underneath his truck on top of a compost pile at the landfill.
Sumner had been working for a subcontractor of the U.S. Army Corps of Engineers, AshBritt Environmental, removing debris from wildfire sites in Napa, Sonoma, Mendocino, and Lake counties. At the time, he was dropping off debris that he had gathered from wildfire sites and had left the truck idling. Another worker found the truck in gear, which had backed up into its own trailer and pinned Sumner.
The California Highway Patrol, Army Corps of Engineers, and Cal-OSHA are conducting individual investigations into the incident. It has been reported that Ash Britt has violated safety regulations in the past, however it is currently unknown whether any violations took place preceding or during this incident.