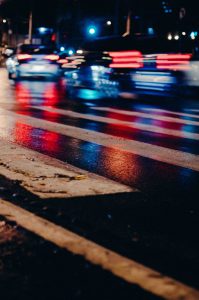 In early February, an Alameda-Contra Costa (AC) Transit bus collided with a vehicle before striking a home in Berkeley. The bus, traveling west on Ashby Avenue, struck a red sedan driving south on California street. Both vehicles then careened into another parked vehicle and nearby home. The driver of the red sedan was killed in the crash. The bus driver and one passenger on the bus were not harmed. It is unclear what caused the accident and the Berkeley Police are investigating.
Why Bus Accidents Happen
Bus accidents are like any other type of car crash; they occur for many of the same reasons. One of the most common causes is bus driver error. Despite specific training, a bus driver can be careless or reckless behind the wheel, leading them to make dangerous mistakes. They could speed, tailgate, change lanes inappropriate, and make other reckless maneuvers. Drivers could be distracted by passengers on the bus, their cell phones, or a host of other things. Worse yet, a driver could work while impaired due to drugs or alcohol.