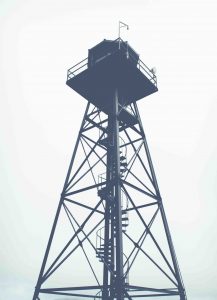 When individuals are jailed while criminal charges are pending or imprisoned after a conviction, they do not lose their civil rights. Inmates of state and federal facilities have the right to receive adequate physical and psychological care, including treatment for any injuries or medical conditions. However, recent inmate deaths in California shine a spotlight on the issue of inmate care and civil rights. Two individuals lost their lives in state facilities after receiving potentially negligent care.
If you have a loved one currently in jail or prison and you believe he or she has been injured due to a lack of proper care, contact an experienced attorney of Brod Law Firm at (800) 427-7020.
59-Year-Old Dies at Sonoma County Jail
Michael Webster Estes, of Santa Rosa, California, died in the Sonoma County Jail in August 2017. Around 9:50 a.m., it has been reported that Estes was having trouble breathing. The jail called for an ambulance, yet Estes became unresponsive approximately two minutes later. Officers performed CPR. Paramedics arrived at 9:56 a.m. and announced him deadly shortly after. The Marin County Sheriff's office is looking into the death and will have an autopsy completed to determine why Estes passed away.
36-Year-Old Dies in San Luis Obispo County Jail
In January, Andrew Holland died from a blood clot in his lung after being restrained in a chair for 46 hours by prison officials. Holland had schizophrenia and the Sheriff's Office admits the jail did not have proper facilities for an individual suffering from a mental illness. Holland's parents and legal team believe Holland suffered more than neglectful care. They believe being physically restrained in a chair for nearly two days amounts to torture. While the family settled with the county for $5 million, the incident is still being investigated by the Federal Bureau of Investigations to determine whether Holland's civil rights were violated.
Your Loves One's Rights While in Jail
When a loved one, whether it is a spouse, parent, child, or sibling, it taken into police custody, it can feel like all of the rules and their rights go out the window. It can feel like they have entered into another world, where the Constitutional is no longer the law of the land. However, this is not the case. While inmates may not have the same rights as a free individual, they still retain their basic civil rights, including the right to adequate medical and mental health care, to reasonable accommodations for disabilities, and to complain about prison conditions.
Call Our Experienced Lawyers for Help
Has your loved one suffered in prison due to inadequate care? Have they been injured, or worse, did your love one pass away while incarcerated? If you answer yes to any of these questions, contact a civil rights attorney from Brod Law Firm at (800) 427-7020 to schedule a free consultation. Let us review your relative and family's situation and advise you on your rights and legal options.
(image courtesy of Miguel A Ramirez)