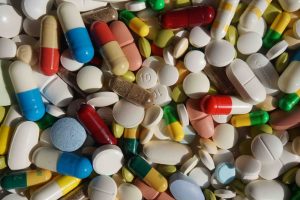 The opioid crisis in the U.S. continues to spread and at this point, few families and individuals are left unscathed. In addition to the deep physical and psychological impact an addiction has on a person, it also has profound effects on that person's family. This is one of the ways in which the opioid crisis is affecting more and more seniors. While elderly individuals can be addicted to opioid painkillers themselves, they are also often taken advantage of, neglected, and abused by those suffering from this affliction.
If you or an elderly loved one have been physically, emotionally, or financially injured by someone addicted to drugs, contact your local senior social services or law enforcement to ensure you or loved one can get to or create a safe environment. Next, contact an experienced San Francisco elder abuse attorney from Brod Law Firm to learn about your rights.
How Opioid Addiction Lends Itself to Elder Abuse
At first glance, it may be difficult to see how the opioid crisis has led to an increase in elder abuse. However, upon closer inspection, it makes sense. Elderly individuals are often close with their children, grandchildren, and other younger relatives. People suffering from an addiction may move back in with their elderly relatives who then provide them with a great deal of financial support. Depending on the senior's capabilities, he or she may grocery shop, cook, clean, and help raise these addicted family member's children. The effect of the individual's addiction on the senior can be profound. Individuals who are dependent on drugs can become neglectful of their loved one's care and emotionally, physically, and financially abusive. Seniors who are trying to care for and help their loved ones are unfortunately easy targets, particularly for financial abuse.
Massachusetts Recognizes an Addiction-Related Rise in Elder Abuse
Massachusetts reported in 2016 that it had noticed a significant increase in suspected elder abuse over the previous five years. Between 2011 and 2016, reports of elder abuse rose 37%. In 2015, the Executive Office of Elder Affairs recorded 24,978. In 2011, there had been only 18,282 reported elder abuse cases in the state.  
While the office does close keep track of how many reports involve opioids, state officials are aware that the two issues are closely linked. The office often receives reports of property being stolen by grandchildren to be pawned for money for drugs.
Seniors May be Afraid to Come Forward
Due to all of the emotional intricacies of an elder abuse situation perpetrated by a family member, many seniors are afraid to come forward. If the senior relies on the addicted family member for food, rides to and from appointments, and even company, then the senior may be afraid going to the authorities will take that away from them. Seniors may also be concerned about the legal repercussions for their loved one. If they come forward about abuse, this could mean their child or grandchild could be arrested and charged with a crime. Despite what is going on, an elderly person may not be prepared to turn a loved one in.
An Elder Abuse Lawyer May be Able to Help
There is no easy answer to regarding how to handle the situation when a senior is being abused by a loved one who is addicted to drugs. Clearly, the individual suffering from an addiction needs physical and mental health care. However, the most important issue is to ensure the senior is safe, taken care of, and protected from abuse. To learn about your or your loved one's options in this type of situation, call an experienced elder neglect and abuse attorney from Brod Law Firm at (800) 427-7020.
(image courtesy of Andres de Armas)