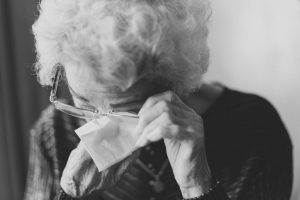 If you suspect that your elderly parent or family member is being abused, whether physically, financially, or emotionally, you will likely want to report the abuse and seek justice. However, in some instances, you may be required under California law to report elder abuse you witness even when you otherwise would not have done so. In those circumstances, reporting elder abuse in California is not just the right thing to do, it is the law. If you have any doubts about whether you are required to report elder abuse you witnessed or how to pursue a claim, it is best to seek professional advice. The elder abuse attorneys at Willoughby Brod have advised numerous clients on reporting elder abuse and can help you, too.
Who can Commit Elder Abuse?
Any caretaker of an elderly individual is capable of committing elder abuse. It could be a nursing home caretaker, a financial planner, or even a family member. Oftentimes, elderly individuals who are abused at the hands of family members are never granted justice because they least expect abuse from someone close to them, and even if other family members detect the abuse, they are hesitant to report it for fear of stirring the pot.