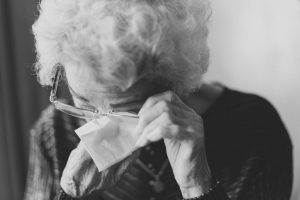 As the new coronavirus sweeps the globe, residents in nursing homes have been some of the hardest hit populations. An outbreak, which can be declared after just one of two residents test positive for the virus, can be deadly for anyone in the nursing home. Since the virus first emerged, it has been said that the people most vulnerable to the sickness are the elderly. 
Although there is seemingly little that can be done about it, the staff and owners of these nursing homes have more responsibility on their shoulders than ever. When they fail to meet that responsibility and are negligent in their duties, nursing home residents and their families can hold those staff members and nursing home owners liable for any damages. A California nursing home abuse lawyer can help families with their case.
Nursing Home Guidelines During COVID-19 Set By CMS
To help protect the elderly population from the spread of COVID-19, the Centers for Medicare and Medicaid Services (CMS) has outlined guidelines for nursing homes. These guidelines include frequent monitoring for respiratory symptoms, communicating effectively with residents, and understanding the individual needs of residents. Additionally, nursing homes that have a number of residents experiencing respiratory illnesses should contact their local health department for further guidance.
Even though nursing home staff members and owners already have a number of responsibilities and duties, they must make time to review and meet these guidelines. At a time when even just one illness in a facility could have devastating effects, the importance of these responsibilities is more important than ever. When the staff at nursing home facilities fail to meet these duties, a California nursing home abuse lawyer can help residents and their families claim the compensation they need.
All Residents' Needs Must Still be Met
It is easy to understand that the coronavirus has kept nursing home staff busier than they have ever been. It is also widely understood that nursing homes are notoriously understaffed. However, neither of these factors are an excuse for facility staff to fail in the duty of care they have to residents. All staff members must ensure that the daily needs of residents are still met, regardless of whether they are suffering from coronavirus or not. When they fail to do this and nursing home residents are neglected or abused, they can be held liable for not providing the high quality care residents deserve.
Our California Nursing Home Abuse Lawyers can Help With Your Case
Nursing home residents are at particular risk these days, as COVID-19 rampantly spreads throughout these facilities. Patients that become sick from the virus may not receive the proper care they deserve, and even those that do not fall ill may still be susceptible to a lower quality of care because nursing home staff members are busier than ever. It is more important than ever that all nursing home residents receive the highest standard of care and when they do not, a San Francisco nursing home abuse lawyer can help hold them liable. 
If you have a loved one that has become sick, abused, or neglected in a nursing home, call the Brod Law Firm today at (800) 427-7020 to schedule a free consultation. We know how to hold nursing homes accountable when they provide improper care and we can help your family receive the compensation they deserve.