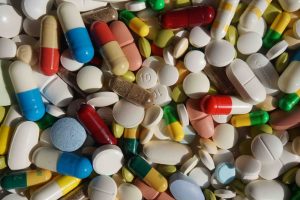 Under the California law, the End of Life Option Act, which went into effect June of 2016, terminally ill patients have the right to request life-ending medications. They must do so in a specific way and endure a waiting period before they can receive the drugs. However, the way the law is set up, physicians and medical facilities do not have to participate. Individual doctors can refuse to offer the medications as an end of life option, while others are prohibited from doing so by their employer's guidelines.
In addition to the option to not participate in physician-assisted suicide, doctors do not have to warn patients upfront that they do not provide this end of life option or help patients find a physician who will. As was the case with Judy Dale, who was denied life-ending medication. Dale's family, who watched her suffer while trying to find another physician to help her, is now suing University of California San Francisco (UCSF) Medical Center for fraud and elder abuse.
The Dale Family's Suit
Dale's daughter contended that her mother was clear when she entered the UCSF facility that she wanted the life-ending medication. She was assured this would be available to her until she was told otherwise by a social worker later. At that time, Dale was discharged to pass away at home and was left to urgently search for a physician willing to prescribe the medication. She found a doctor and properly requested the medication. However, Dale passed away 14 days later – only one day before her waiting period for the drug's expired.
Dale's daughter is asking for an unspecified amount of damages for fraud, elder abuse, neglect, and negligent infliction of emotional distress. She claims her mother did not receive the treatment she was entitled to under the law and the UCSF's policy. She alleges that her mother was misled by her doctors about their participation under the End of Life Option Act for months and suffered because of this deception. The Dale family's hope is that the suit will change the way health care organizations operate and have them tell patients upfront whether or not they are willing to participate in physician-assisted suicide.
Understanding the Lawsuit
This lawsuit appears to be the first of its kind in regard to California's new compassionate death statute. While only time will reveal how a judge or jury handles these issues, it is important to realize what this lawsuit alleges and what it does not. The Dale family is not claiming the physician broke the law by not administering the life-ending drugs. California law is clear on that point – physicians and medical facilities have the right to not participate. Instead, Dale's family is alleging that their mother was intentionally misled, which caused her physical and psychological injuries. The family claims that while their mother was told she could receive life-ending drugs, her physician made a conscious decision not to participate and to not tell this to Dale. The family alleges these actions constitute misrepresentations and the result was neglect, abuse, and significant emotional distress.
Contact a San Francisco Elder Abuse Attorney for Help
If you have an elderly parent or loved one believe his or her rights have been violated, call the experienced California elder neglect and abuse attorneys of Brod Law Firm at (800) 427-7020. Our attorneys can review your loved one's situation and then explain his or her rights under California law and his or her legal options.
(image courtesy of Andres de Armas)