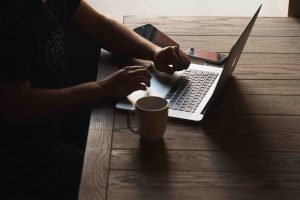 A new website, Choose Well, is trying to help families in San Diego find safe and quality nursing homes for their loved ones. After seniors lost their lives in negligent assisted-living facilities and a San Diego Union-Tribune investigation uncovered a significant amount of neglect and abuse in area nursing homes, San Diego County decided it was time to do something. This website is the city's attempt to be more proactive about protecting seniors and helping their families make difficult choices like putting their elderly loved ones into nursing homes.   
San Diego Union-Tribune Investigation
In 2013, an in-depth investigation by San Diego Union-Tribune found that at least 27 seniors had died in San Diego County facilities due to neglect in a five-year period. The investigation found substandard care, neglect, and abuse ran rampant because of poor state oversight and little-to-no public transparency. When residents die due to neglect or abuse, facilities might face an investigation and a minimal fine. However, in many cases, state authorities never investigated. In fact, the Union-Tribune found that in the five-year period, complaints of poor care rose 13%, yet the number of state penalties declined 30%.
The Results of the Investigation
The Union-Tribune's investigation led to some important changes, including new elder protection laws, greater fines for substandard care, and the Choose Well website.
Choose Well was developed by San Diego County and non-profit Consumer Advocates for RCFE Reform. It provides the public with easy access to a great deal of information about nursing homes in the area, including:
Facility size

Price per room

Staffing information

Specialty care offered, such as dementia and Alzheimer's care
It also offers more than simple, objective information about the facility. It also provides seniors and family with information regarding the quality of care at the facility, through:
Any penalties for regulatory violations like neglect or abuse

Government documents regarding violations

A facility score based on 11 quality measures
In regard to penalties or violations, the website aims for nursing homes to have their say and for seniors and their families to get all of the information. In addition to the violations and government documents, facilities can provide written responses that add context or explanation regarding incidents.
The Website is Essential, Yet Not Perfect
The county and involved organizations agree the website is not perfect. It lists all of the facilities in San Diego County, however a great deal of the information is voluntary. Only about 120 of the 600 facilities in the county have agreed to be evaluated and scored. The county and organizations building the site hope more facilities will agree to evaluations over time.
Are Your Suspicious of Elder Abuse or Neglect at Your Loved One's Facility?
If you believe your loved one is the victim of substandard care, neglect, or any type of abuse at his or her nursing facility, contact our San Francisco elder abuse attorneys of Brod Law Firm as soon as possible. We are here to investigate your loved one's care, inform you and your loved one of your rights, and guide you through the legal options if your loved one has been injured.
Contact Brod Law Firm today at (800) 427-7020 to schedule a free consultation.
(image courtesy of Parker Byrd)