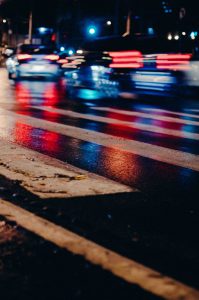 In early February, an Alameda-Contra Costa (AC) Transit bus collided with a vehicle before striking a home in Berkeley. The bus, traveling west on Ashby Avenue, struck a red sedan driving south on California street. Both vehicles then careened into another parked vehicle and nearby home. The driver of the red sedan was killed in the crash. The bus driver and one passenger on the bus were not harmed. It is unclear what caused the accident and the Berkeley Police are investigating.
Why Bus Accidents Happen
Bus accidents are like any other type of car crash; they occur for many of the same reasons. One of the most common causes is bus driver error. Despite specific training, a bus driver can be careless or reckless behind the wheel, leading them to make dangerous mistakes. They could speed, tailgate, change lanes inappropriate, and make other reckless maneuvers. Drivers could be distracted by passengers on the bus, their cell phones, or a host of other things. Worse yet, a driver could work while impaired due to drugs or alcohol.
Another cause of bus accidents is drowsy driving. Buses often run early in the morning or late at night, when individuals would rather be sleeping. A drowsy driver is at risk of not noticing hazards or having a delayed reaction when they do notice an issue. Drivers experiencing fatigue are also likely to fall asleep at the wheel.  
Other common causes of bus accidents include defects, a systems failure, equipment failure, and improper maintenance.
If you were injured in an accident with a public transportation bus, or you lost a loved one in the crash, contact an experienced attorney to discuss liability for the accident. First, an attorney will thoroughly review the case to determine what likely happened. It may be impossible to know the specifics right away. Obtaining the full details regarding fault may require going through the discovery process of a personal injury or wrongful death lawsuit.
Who is Liable for a Bus Accident
Once you attorney has the basic facts of the case, he or she will determine liability for the accident. The individual at fault is not necessarily liable for compensating you for your injuries. The bus driver could appear to have caused the crash, yet it would likely be his or her employer who is liable. This could be a municipality, school district, or private bus company.
If a vehicle or part defect cause the accident, the party responsible could be the manufacturer or maintenance provider and not the current owner of the bus at all.
Pursuing Wrongful Death Compensation
If law enforcement agencies find the bus driver was responsible for the recent bus accident, then the family of the victim of the crash may have the right to file a wrongful death claim. Certain family members or the personal representative of the victim's estate may bring a wrongful death claim. By negotiating with the relevant insurer or through the court process, they may pursue compensation for:
Medical expenses

Burial and funeral costs

Loss of financial contributions

Loss of potential inheritance

Loss of employment benefits, like health insurance

Loss of household services

Loss of love, companionship, and affection
Let a San Francisco Wrongful Death Lawyer Help
If you suffered injuries or lost a loved one in a bus accident in California, contact Brod Law Firm today. We have decades of experience handling personal injury and wrongful death claims. We will aggressively pursue the compensation you are entitled to under the law.
(image courtesy of Daniel Monteiro)