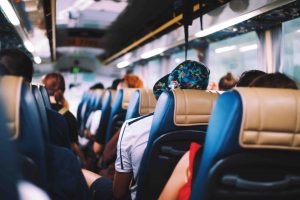 With over 4,000 large truck and bus accidents resulting in fatalities in the United States in 2016, it is clear that accidents can happen even on vehicles we typically deem to be safe. Whether you are traveling on a local bus, like a Muni bus, or a long haul bus, like a Greyhound, it is not always possible to avoid accidents and injuries. If you have been injured in a bus accident, make sure you know who is responsible and what your remedies are. Call an experienced personal injury attorney in your area to talk through your case and learn about your options moving forward.
Types of Buses in California
For most San Francisco natives, Muni and Greyhound are the two main types of buses used to get around. However, there are a variety of buses in the Bay Area that cater to other audiences, like tourists. Tour buses and school buses are just as prone to accidents as Muni or Greyhound buses and can be held liable in case of an accident that results in injury to its passengers.