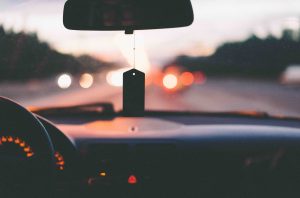 On Saturday, November 25, four individuals were killed in a hit-and-run accident on I-80 in San Pablo, California. The collision was sizable, involving five vehicles and blocking all westbound lanes off I-80. The four individuals killed were a family from Napa Valley and included Daryl Horn, an active community member. The only Horn family member to survive the accident was Daryl's eldest son. In addition to the four individuals killed in the crash, six others were injured.
The accident took place when Fred Lowe, 47, hit the Horn family's Nissan sedan, which flipped over and crashed into oncoming traffic. Lowe was arrested later that night when he was involved in a second crash. Authorities reported that Lowe was intoxicated at the time and was driving on a suspended license due to a previous DUI. Lowe has been charged with four counts of felony hit and run, a felony DUI, and driving on a suspended license.
The Criminal and Civil Aspects of the Accident
Lowe faces multiple counts of three distinct criminal charges. If convicted of all of the offenses, he faces multiple felony convictions, years in prison, significant fines, and the loss of his driver's license for numerous years. He could also be required to complete alcohol and/or substance rehabilitation.
However, the criminal and civil aspects of this hit-and-run accident are linked yet separate. The victims of the car accident, including those who were injured and the family members who lost loved ones, have the right to file personal injury and wrongful death lawsuits against Lowe and seek compensation for their physical, psychological, and financial injuries.
Their right to pursue a civil legal claim against Lowe does not depend on the criminal charges. Whether he is convicted on all charges, convicted on some, or exonerated, the victims may still be able to prove Lowe was negligent and is now liable for compensating them.
However, if Lowe is convicted of all or some of these charges, this can help the victims of the crash prove their case and obtain the maximum compensation possible for their injuries.
Pursuing a Personal Injury Case
If you have been injured in a car accident, you should contact an experienced San Francisco car accident attorney. When the crash is clearly the fault of the other driver, then you have the right to pursue damages through an insurance claim or lawsuit. If you are able to prove that the other driver caused the crash by being careless, reckless, or intentionally harmful, then you are entitled to compensation for your:
Medical expenses

Lost wages

Disfigurement

Disability

Reduced earning capacity

Pain and suffering

Mental anguish

Loss of enjoyment of life

Loss of enjoyment of sexual relations with a spouse
A Wrongful Death Claim
When you lost a loved one in a crash caused by another person, you may have the right to bring a wrongful death claim. Under California law, only certain close family members can file this type of suit on behalf of themselves and the decedent's other heirs. Through a wrongful death claim, you can seek compensation for:
Medical expenses

Funeral and burial expenses

Loss of the decedent's future earnings

Loss of the decedent's benefits, including health insurance

Loss of household services

Loss of companionship

Loss of protection, care, society, assistance, and moral support

Loss of enjoyment of sexual relations with a spouse
Let a San Francisco Car Accident Lawyer Help
If you have been affected by a devastating car accident like the hit and run on I-80, you do not have to go through this difficult legal process alone. An experienced and compassionate attorney from Brod Law Firm will help you obtain the compensation to which you are entitled under the law. Call (800) 427-7020 to learn how we can help.