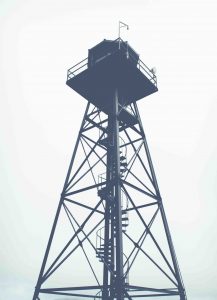 There are often controversies regarding jail and prison inmates' rights. However, it is well established that all prisoners in state and federal facilities are entitled to receive adequate physical and mental health care. They are entitled to have their injuries, physical medical conditions, and psychological conditions reviewed by a physician, diagnosed, and treated. However, stories of negligent medical care in California facilities, some of which have led to inmate deaths, have gained more attention in recent years. Now it has come to light that the health care system within California's prisons may be entirely inadequate to provide appropriate care.
If your loved one is currently incarcerated and is not receiving proper medical attention for a physical or mental condition, contact a San Francisco civil rights lawyer from Brod Law Firm right away.
Major Issues Despite Improvement
California prisons have been known for their poor medical care for decades. In 2006, a court-appointed federal receiver took over management of prison health care. Since that time, the state was not in charge of managing medical care for prison inmates. However, improvements in 11 prisons have brought their medical care up to at least "adequate," enabling the federal receiver to return them to the state's purview.
The California State Prison, Sacramento, where an inmate previously passed away after his coronary artery disease was not treated, is still under the federal receivership. Since the Office of Inspector General began publishing reports regarding the prison health care system in 2010, the Sacramento prison has continuously had poor reviews, with the current situation being deemed inadequate. It is a maximum-security prison housing many inmates with behavior problems, high-risk medical conditions, who rely on certain mental health programs. These are a few of the reasons why the Sacramento prison has a difficult time recruiting and maintaining physicians. Qualified physicians have opportunities to work elsewhere for greater pay and with better working conditions.
Office of Inspector General Report on the Sacramento Prison
According to a report released earlier this year by the California Office of Inspector General, there is a "critical shortage" of physicians at California State Prison, Sacramento. Of the 137 medical positions, there was an 11% vacancy rate. Of the seven positions for primary care providers, three were not filled. This means four primary care physicians are handling the workload of seven, almost doubling the number of patients they should see.
Due to the lack of primary care doctors and other medical positions at the prison, the medical staff were unable to:
Respond quickly and appropriately to emergencies

Properly review medical records

Properly oversee inmates receiving opioid-based medications

Provide continuity in medical care

Arrange medical appointments for new inmates
However, the quality of provider performance was not the only inadequacy at the Sacramento prison. The prison health care was also deemed inadequate in regard to:
Diagnostic services

Emergency services

Health information (medical records) management

Health care environment

Pharmacy and medication management

Preventative services

Quality of nursing performance

Specialty services
The Sacramento prison was only deemed to have adequate performance for access to care, inter- and intra-system transfers, and specialized medical housing.
Contact a San Francisco Civil Rights Lawyer Today
If you have a loved one serving time at the California State Prison, Sacramento or any other California facility, and you are aware they are not receiving adequate medical care, contact a civil rights attorney from Brod Law Firm at (800) 427-7020 to schedule a free consultation. We will review your loved one's rights and advise you on your legal options.
(image courtesy of Miguel A Ramirez)