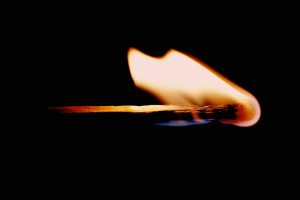 The California Department of Corrections and Rehabilitation (CDCR) announced on July 11 that inmate Frank Anaya, 22, who worked as a firefighter in San Diego County, passed away from work-related injuries. While fighting a grass fire on July 5, Anaya severely cut his leg with a chainsaw. Other firefighters on the scene provided care and CPR until he was taken to a nearby hospital. Anaya's femoral artery was cut and he underwent multiple surgeries. Unfortunately, he did not recover from his injuries and passed away at the hospital.
A Previous Death for Inmate Firefighters
This is not the first inmate firefighter death in California this year. On May 24, Matthew Beck, 26, was clearing brush in Humboldt County with his firefighter crew when a 120-foot tree fell on him. He suffered serious head, neck, and back injuries and died before emergency crews could reach him. It is now known that the radio used by prison supervisors was unable to connect with emergency authorities. A supervisor attempted to use a mobile radio in a Department of Forestry and Fire Protection (Cal Fire) emergency vehicle, which too had difficulties connecting to emergency officials. The supervisor had to drive a quarter mile down the road before being able to contact the command center.