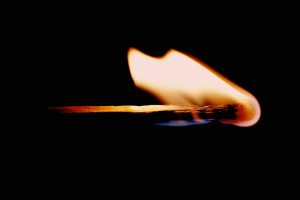 The California Department of Corrections and Rehabilitation (CDCR) announced on July 11 that inmate Frank Anaya, 22, who worked as a firefighter in San Diego County, passed away from work-related injuries. While fighting a grass fire on July 5, Anaya severely cut his leg with a chainsaw. Other firefighters on the scene provided care and CPR until he was taken to a nearby hospital. Anaya's femoral artery was cut and he underwent multiple surgeries. Unfortunately, he did not recover from his injuries and passed away at the hospital.
A Previous Death for Inmate Firefighters
This is not the first inmate firefighter death in California this year. On May 24, Matthew Beck, 26, was clearing brush in Humboldt County with his firefighter crew when a 120-foot tree fell on him. He suffered serious head, neck, and back injuries and died before emergency crews could reach him. It is now known that the radio used by prison supervisors was unable to connect with emergency authorities. A supervisor attempted to use a mobile radio in a Department of Forestry and Fire Protection (Cal Fire) emergency vehicle, which too had difficulties connecting to emergency officials. The supervisor had to drive a quarter mile down the road before being able to contact the command center.
Authorities Investigating Inmate Deaths
The California Division of Occupational Safety and Health is investigating Beck and Anaya's deaths. Cal/OSHA will focus on CDCR and its firefighting program and Cal Fire, depending on each organization's involvement and level of supervision at the two work sites. If Cal/OSHA finds any regulatory violations, it could lead to penalties as well as civil liability.
Pursuing Compensation for a Wrongful Death Claim
Depending on whether authorities determine there were any regulatory or safety violations or other evidence of negligence, the families of Anaya and Beck may have the ability to file wrongful death claims against CDCR.
Under California law, a close family member or the deceased individual's representative may be able to file a wrongful death claim against the party who caused their loved one's death. A wrongful death claim is possible when there is evidence that another person or business's carelessness, recklessness, or intentional misconduct resulted in individual's death. While that individual would have had a personal injury claim had he or she lived, now the family has a legal claim based on their own injuries.
During a wrongful death claim, a family or estate can seek compensation for:
The decedent's medical expenses paid for by the family or estate

Funeral and burial expenses

Loss of the decedent's future income

Loss of decedent's household services

Loss of love and companionship

Loss of society
Contact Us for Advice
If your loved one was killed in an incident or work-related accident while imprisoned, contact our California wrongful death attorneys of Brod Law Firm at (800) 437-7020 and schedule a free consultation. We can review the situation, investigate your family member's death, and determine whether there is evidence to support a legal claim.
(image courtesy of Yaoqi Lai)