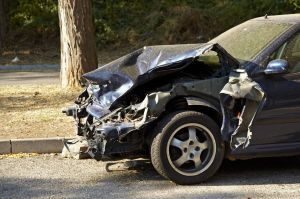 It is not possible to turn on the TV these days without hearing endless news of the 2012 election. The presidential race has consumed most media focus, but here in California, there are other important issues that will be on the ballot in November. Among them is the 2012 Automobile Insurance Discount Act, proposed by the American Agents Alliance and supported by the billionaire chairman of Mercury Insurance George Joseph, to the tune of $8 million.
As a California insurance attorney, I see some potential issues with this Act. The changes in the so-called "persistency discount" might be helpful to some consumers. Right now, a driver generally gets a discount for having and keeping auto insurance, but if a driver switches insurance companies, that discount for maintaining insurance is lost. This Act would allow the driver to keep the discount for maintaining insurance even if he or she switches insurance companies, which supporters of this Act say is a good thing for responsible drivers.
However, the darker side to this Act is that it would also allow insurance companies to raise rates for a driver who has not kept continuous coverage. That is common in other states, but has been illegal in California since 1988. Critics say this proposal will hurt consumers who don't own a car or use public transportation, despite being good drivers. Critics, particularly Consumer Watchdog, point to similarities in a failed ballot initiative from the 2010 election, Proposition 17. That proposed act was directly supported by Mercury Insurance and failed narrowly, 52% – 48%. One major stumbling block to Proposition 17 was that it made no provision for military personnel who are often deployed for a year or more. This 2012 Act remedies that with special provisions for the military.
The defeat of the similar proposition in 2010 was so narrow that those of us deeply involved in California's insurance industry will be interested to see how the argument over the 2012 Automobile Insurance Discount Act will ultimately shake out. It promises to be another bitter battle in what is already shaping up to be a contentious election cycle all around. Already in December, the Insurance Journal reported that Consumer Watchdog accused Mercury Insurance of raising rates to pass on the cost of political campaigning on this issue to the consumer. At the end of last year, Mercury requested permission from the California Department of Insurance for a six percent rate hike for automobile insurance. Mercury denies this has anything to do with political campaigning. But millions were spent to support the failed 2010 Proposition 17. The company claims those costs are born by the shareholders, not consumers, and the rate increases are to cover rising costs. Under California law, insurance companies must deduct the cost of political campaign and lobbying expenses from the administrative costs they pass on to consumers. Mr. Joseph stated that a separate holding corporation, Mercury General, paid for the Proposition 17 campaign and the insurance company itself contributed no money. But that holding company should still have reported the expense, which as of December it had not done, as required by California law.
It is not surprising that the auto insurance industry might have skirted rules in order to pad its bottom line. If you are ever feel like you have been taken advantaged of by a local insurance company, please get in touch with our San Francisco insurance lawyer to see how we can help.
See Our Related Blog Posts: