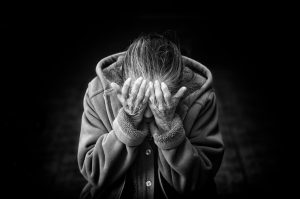 In early February, a man from Newport Coast, California was charged with financial elder abuse, 19 counts of fraud, first-degree residential burglary to commit larceny, and theft from an elder after emptying the bank account of a 95-year-old woman who has dementia and resides in a nursing home. The man was working as an assistant to the trustee of the elderly woman's bank accounts when he is said to have stolen the woman's checkbooks. He then allegedly forged her checks between March 2015 and September 2016. The trustee discovered the issue in October when a check was returned for insufficient funds and contacted the authorities. The Orange County Sheriff's Department investigated and arrested the man after it was determined that he stole more than $500,000 from the elderly woman. The man allegedly used the money to pay for his personal expenses, including credit cards and European vacations.
Financial Elder Abuse is a Growing Problem
While this story is shocking, it is unfortunately not uncommon. The elderly are often taken advantage of financially, sometimes by small amounts and other times in such significant ways that it leaves them in considerable debt or bankrupt. According to the National Adult Protective Services Association, 1 in 20 older adults reports some type of financial mistreatment in the recent past. However, this figure is likely far too low for the amount of financial abuse that actually goes on. Studies have shown that it is possible that only 1 in 44 cases of financial abuse is actually reported. This means millions of elderly across the country may be victims of theft and fraud and either unaware, unable to come forward, or too ashamed to speak up.
How the Elderly are Easily Targeted
Older adults are often easy targets for financial abuse due to medical issues, mental impairments, or loneliness. Physical and mental conditions can make it difficult for the elderly to keep track of their bank accounts, investments, real estate titles, personal items, and other valuable assets. They may also feel isolated, without consistent contact with friends and family, which makes them vulnerable to personable but ill-intentioned individuals.
Due to these issues, the elderly are particularly vulnerable to:
Telemarketing scams including individuals who claim to be debt collectors and are threatening

Internet phishing, which often includes emails that look to be from a reliable source such as a the person's bank or credit card company

Home repair scams where an individual offers to make a repair at a low cost, however the individual takes an upfront payment and never returns or does a shoddy job

Lottery or sweepstake scams, which ask the elderly person for an amount of money to secure their larger winnings or to enter into a contest

Grandparent scams, in which an individual poses as a grandchild or other family member and needs the elderly person to send money to help with bail, vehicle repairs, or a medical emergency

Investment schemes, when the elderly are promised a significant return upon investing money in a scheme

Identify theft, includes when an individual uses the elderly person's name and personal information to open up credit cards and make large purchases in that person's name
These scams are often conducted by strangers. However, older people are also targeted by friends, family, and caretakers. These individuals use deceit, threats, and physical or emotional abuse to obtain power over the elderly person's money and assets.
Contact a San Francisco Elder Abuse Lawyer for Help
If you see signs that your elderly loved one is being stolen from or has become the victim of a scam, contact an attorney from Brod Law Firm right away. Financial abuse from individuals close to your loved one often goes hand-in-hand with physical and emotional abuse. By working with a lawyer, you have additional resources to get your friend or family member to safety and begin repairing his or her financial situation. In addition to criminal charges, your loved one may be able to bring a civil action against the perpetrator of the abuse to be reimbursed.
Contact Brod Law Firm today at (800) 427-7020 to schedule a free consultation.
(image courtesy of Cristian Newman)