The California Office of the Patient Advocate, created to inform and educate Californians on their HMOs and health insurance providers, released an annual Health Care Quality Report Card (http://www.opa.ca.gov/report_card/) this week detailing the scores for California's nine largest health management organizations, six largest preferred provider organizations, and 212 medical groups representing 16 million consumers with private health plans. In general, it seemed California consumers were satisfied, but the report highlighted the need to improve treatment for lung disease, attention-deficit disorder, and throat infections in children. Additionally, more than a third of health insurance consumers stated they had problems with how the insurance organizations dealt with complaints.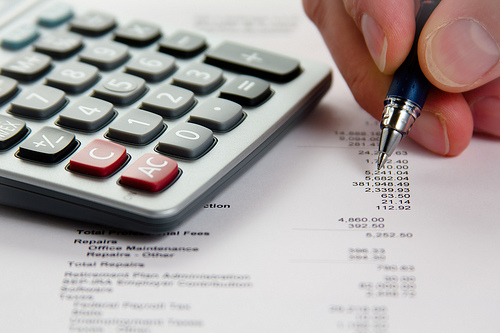 This year's report card also stated that the California providers exceeded the national average in terms of diabetes care and controlling high blood pressure and cholesterol, but scored lower on heart attack medications, flu shots for adults, and providing treatment for alcohol and drug abuse. Insurance consumers also complained about the difficulty getting cost estimates for medical procedures and figuring how much their insurance will pay for, as well as paying for the claims correctly.
Each plan is ranked in categories of care between one and four stars, depending on meeting national standards and membership ratings on things like getting appointments and customer service. The only HMO to receive an overall four start rating was Kaiser Permanente, but even they had troubled areas. Kaiser only received two stars for ease of making appointments and treatments, especially with specialists. And in northern California, it only received one star for plan service, which includes processing of claims. Overall, fourteen of the fifteen health plans rated scored only a one or two star rating out of four stars in customer service, which includes questions about costs and claims. Among the preferred provider organizations (PPOs), none of the six received the highest four star rating. Only three, Aetna, Cigna, and UnitedHealth were ranked as three stars, or good.
The annual report card is now in its eleventh year and this edition covers data and information collected from the year 2010. The director of the Office of the Patient Advocate, Sandra Perez, stated at a press conference that the public report card is to keep insurance providers accountable and to encourage quality improvements in health insurance policies. She also said they will continue to go forward with health care reform in California-more focus will be on the quality and value of health care. Californians can research medical groups by either name or county. As San Francisco insurance claim attorneys, we encourage our clients and insurance consumers to check out the report card to assist in comparing and contrasting different insurance providers and plans to make the best choice possible. These public reports are one way to keep insurance providers honest, and are a valuable tool in California, but if you are having serious problems with your insurance provider not providing the services or care required in our area, it is still advisable to discuss the problem with a San Francisco insurance lawyer.
See Our Related Blog Posts:
$54 million Recovered for California Insurance Consumers in 2011
Health Insurance Still a Worry in California
(Photo Courtesy of Dave Dugdale)