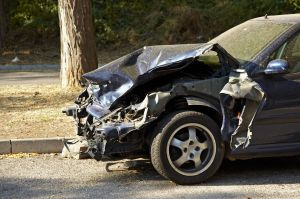 Our San Francisco car crash lawyer sees the victims of careless driving all too often. Driving is a serious responsibility but too many people take it too lightly and treat cars as toys rather than respecting the powerful and potentially dangerous force of a car.
The San Francisco Chronicle reported on a San Francisco car accident that took place in the early morning hours on Sunday March 3, 2012. In the incident, an SUV jumped over the curb and landed in the San Francisco Bay. A thirty-eight year old man named Agatito Hernandez, was reportedly driving the vehicle and doing "donuts" immediately prior to the Fort Mason area accident. The driver and his three teenage passengers escaped without injury. Hernandez has been charged with multiple counts including reckless driving and child endangerment.
It is remarkable that no one was harmed in this accident. If you have had the poor luck to be involved in an accident with a reckless driver, it is important to know your rights. Medical care should always be the first priority but it is also important to document the accident with photos if possible. You should take care to notify your insurance company in a timely fashion. Your policy will likely require notification in a specified time period and failure to meet this requirement can result in the denial of an otherwise valid claim.
Before agreeing to any settlement, you should seek the counsel of a skilled San Francisco auto accident attorney. Engaging a lawyer does not mean that the case will end up in a protracted court battle. An experienced attorney can often help a crash victim negotiate a settlement with the party at fault or with the involved insurance companies. Settlement values are markedly higher when legal counsel in involved and you should not assume any initial offers to settle before hiring an attorney truly represent the value of your claim.
Many drivers worry about whether their own behavior will eliminate their claim. The law does not require that a victim be blameless in order to recover damages for a car accident. Instead, the victim's own negligence (if any) is taken into account in the amount of an award. For example, suppose the court finds that an accident was 80% attributable to Driver A's reckless driving and 20% attributable to the fact that Driver B was speeding at the time of the crash. While Driver B's contribution would once serve as a total bar to recovery, this is no longer the case in California. Under the current system, if Driver B suffered $100,000 in damages, the court would award $80,000 to take all factors into account.
The Brod Law Firm has extensive experience handling a wide range of San Francisco automobile accident cases. We offer a free consultation to all potential clients. Most accident cases are handled on a contingency basis so victims only owe attorney's fees if they receive compensation for their losses.
See Related Blog Posts:
Fatal Fairfield California Car Accident Reminder of Need to Remain Safe While Traveling
Additional Charges Brought In Case of Teenage Drinking and Fatal DUI