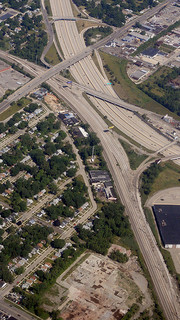 We've all known them — The hard-to-navigate curves, the messy merges, the intersections that confuse even the locals. We almost come to expect to see the aftermath of an accident on these dangerous roads. Our San Francisco car accident lawyer often hears about these hazardous thoroughfares from accident victims who are angry that poor design and other road-related factors contributed to their injuries. We work with these victims to consider all potential civil claims and we also hope our efforts encourage localities to change dangerous conditions and prevent future tragedies.
Residents Report Concerns Regarding Hazardous I-280 Off-Ramp
Chronicle Watch is a weekly feature in The San Francisco Chronicle that allows readers to raise problems they would like the reporters to investigate and often focuses on safety concerns. One concern investigated in this week's Chronicle Watch is the tricky Interstate 280 South off-ramp at Mariposa Street. Residents in Potreto Hill report that dozens of accidents have occurred on the ramp and on Pennsylvania Avenue and 18th Street, the roads at the ramp's base. According to one local resident, drivers often overestimate the time they have to stop given the short off-ramp. When drivers reach the bottom of the ramp, they can either go straight in order to turn either way on 18th Street or make a full 180-degree turn to reach Pennsylvania Avenue. Either choice presents possible hazards with drivers losing control if they take the turn onto Pennsylvania too fast or if they drive through the 18th Street stop sign, hit a barrier, and potentially drop from the overpass onto the highway. Lighting in the area is reportedly poor, posing an even greater risk to drivers unfamiliar with the roadway who are travelling at night.
Caltrans Responds, Initiates Construction Efforts
San Francisco police records show 13 injury crashes in the off-ramp area between 2006 and 2011. Caltrans report four additional injury crashes in that time period per California Highway Patrol records. RocQuel Johnson, a Caltrans spokeswoman, says the agency has received numerous complaints about the ramp area. She adds that they have taken "drastic measures" to address safety concerns. In December, they repainted arrows, restriped the roadway with reflector lights, and placed an additional stop sign closer to the 18th Street exit to improve visibility. Signs suggesting motorists reduce their speed have also been added. By May, Caltrans plans to add a flashing "stop ahead" sign near the bottom of the off-ramp. It will take up to seven months for the agency to evaluate these changes.
Improving Dangerous Roads and Advocating for Accident Victims
We applaud the efforts of Caltrans to improve a dangerous stretch of roadway. Dangerous road issues can fall into a number of different categories including: Defective design (i.e. poor planning such as dangerous curves in the blueprints or the use of inappropriate surface materials); Defective construction (i.e. deviating from plans or shoddy construction); Defective maintenance (i.e. permitting roadways to become dangerous such as not fixing potholes); and Failure to adapt (i.e. ignoring changing use or reports of recurring accidents). We encourage residents to report these dangerous roadways to their local government and to advocate for the safety of their community. Contacting press is a useful tool, especially when the municipality fails to respond to resident concerns.
It can be challenging to bring a claim against a municipality after an accident influenced by a dangerous road, but it is possible in some cases. These claims require specific proof, adherence to a number of procedural steps, and a tighter timeline than many other injury claims. Attorney Brod's experience and understanding of California law allows him to evaluate and consider all potential claims for every client, including claims against government entities. Call to arrange a free consultation.
Our firm specializes in helping those suffering from serious injuries and promises to help you win the maximum compensation possible, money we know is especially vital to those facing life-long challenges.
See Related Blog Posts:
Oakland Injury Lawyer on Dangerous Roads and Hazardous Intersections
Dangerous Condition of Public Property- Tort Claims Against Government Entities