Parenthood is an intense, rewarding love. Parenthood also means never-ending concern. High on the list of every parent's greatest fears is that someone will sexually, physically, or emotionally abuse your child. Darkness to Light, a nonprofit focused on preventing child abuse, reports that 90% of sexually abused children know their abuser(s). It is often someone the parents trust.
Our Oakland child abuse law firm believes in the dual approach of prevention and legal accountability. Accountability includes criminal and civil suits against abusers and those who turn a blind eye to child abuse, particularly when they had a legal and moral obligation to protect the victim. Civil child sexual abuse cases provide compensation that allows the child to get the help he or she will need to move forward from abuse and also makes those who allowed abuse to occur to be accountable pay for their negligence.
Judge Allows Use of "Perversion Files" in Sexual Abuse Case Against Boy Scouts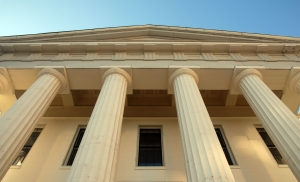 On Monday, The Oakland Tribune reported on the start of a civil trial in Santa Barbara against a group many see as emblematic of trustworthiness and a sense of civic duty — the Boy Scouts. The plaintiff, now age 20, claims that in 2007 at age 13 he was sexually molested by a Boy Scout volunteer. The alleged abuser pled no contest to felony child endangerment in 2009. He initially received only probation, but later served time after authorities found child pornography on his cellphone. In the current civil suit, the victim alleges the Scouts failed to educate parents and volunteers about the threat of child sexual abuse.
At a pre-trial hearing, the judge ruled that the plaintiff could use thirty years' worth of files referred to as the "perversion files," including documents from 1991 through 2007 that have never been publically available. The files may provide insight into the efforts made since the Scouts instituted an official youth protection policy in the late 1980s. That policy followed high-profile abuse cases including a $20 million penalty imposed on the Boy Scouts by a jury in a 2010 molestation case. Previously seen files showed that prior to the new policy more than a third of abuse allegations were never reported to law enforcement and that, even when a police report was made, little was often done by the Scouts. While post-policy files were sought in previous matters, settlements kept them private. The current case is not expected to settle and any documents used in the plaintiff's case will be made public. Files not used in the litigation will remain sealed, but interested parties may ask the court to release the complete set of files post-trial.
Mandatory Reporting and Civil Negligence Suits
Schools and recreational groups involving children not only have a moral duty to protect youth, they have a legal duty. California's Child Abuse and Neglect Reporting Act includes a lengthy list of mandated reporters, people who must report knowledge or reasonable suspicion of child abuse. Mandated reporters include teachers, doctors, and employees of youth organizations and recreational groups.
In addition to possible criminal penalties, California law has held youth-related groups responsible in civil court when their negligence contributed to a child being abused. Civil child abuse suits provide monetary compensation to the victim including both economic (ex. medical bills) and non-economic (ex. mental suffering) damages. Additionally, punitive damages in civil actions punish defendants for their action or inaction. These potentially large verdicts are one way to force accountability and encourage change.
Our Commitment to California's Children
Parents of sexually abused children often express great regret. While we understand these emotions, we encourage parents to focus on the future and helping your child move ahead. Criminal cases are vitally important, but criminal law focuses on the offender. Civil law focuses on the victim and, in addition to providing compensation that can pay for professional help, civil suits can provide a critical sense of empowerment and closure to abused children and their families.
If your child was sexually abused and a group your trusted to watch out for your child failed in this duty, call our Bay Area child protection lawyer in Oakland, San Francisco, or Santa Rosa to discuss your child's case. We promise to always treat you and your child with the utmost respect and never forget the very sensitive nature of these cases.
See Related Blog Posts:
Sexual Assault of Minors: the Ultimate Abuse of Power
Seeking Justice After Trauma: Legal Considerations After a Case of Sexual Abuse In an Oakland-area School
(Image by Robert Linder)