While twenty months have passed since the tragedy, the image of Asiana Airlines Flight 214 crashed on a runway at San Francisco International Airport ("SFO") is still fresh in our minds at the Brod Law Firm. For the victims and their families, those moments will never be forgotten. Lawsuits are never a perfect answer; they cannot undo the harm done. Still, monetary compensation can be critical following an injury, helping the victims deal with the financial, physical, and even emotional (i.e. money for counseling, funds to live on if the victim can no longer work because of psychological scars) damage. By their very nature, plane accidents often involve many victims with similar, though never identical, stories. For this reason, our San Francisco airplane injury law firm believes that plane crash class actions can be a useful tool for victims and their families. As with other civil actions, meritorious claims filed as a class action often result in settlements, although settlement is a bit more complex in class action cases.
Seventy-Two Injured Plaintiffs Settle Flight 214 Claims As a report in this week's Oakland Tribune recalls, Flight 214 crashed on July 6, 2013 as it prepared to land at SFO following a flight from South Korea. The plane collided with the seawall at the end of the runway, killing three and injuring nearly 200. Investigators concluded pilot error was to blame and suggested the setup of the 777's flight control systems was an additional factor.
On Tuesday, a group of 72 passengers settled a class action lawsuit against Asiana Airlines, Boeing, and Air Cruisers Company which manufactured the plane's evacuation slides. The class of plaintiffs, each of whom received an award commensurate with their injuries, included victims whose injuries had stabilized and were generally less severe than plaintiffs involved in other pending suits.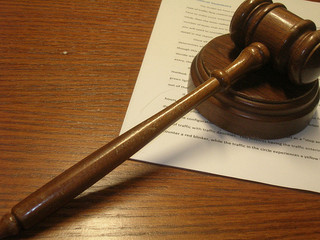 Class Action Suits and Class Action Settlements
Class action lawsuits are governed by Federal Rule of Civil Procedure 23 ("FRCP 23") in federal courts and by a mix of case law and statutory rules in California's state courts. This post will focus on the federal system. Class actions are useful when a number of plaintiffs have similar injuries stemming from a similar (or, in mass disasters, identical) incident and the expected defenses are also similar. One important component in class action law is the identification of a named class representative, a plaintiff tasked with representing the best interests of the entire class. Another important component of class action process is the fact that individuals have a right to opt-out if they do not wish to be part of the class.
Settlement of federal class actions is governed by FRCP 23(e). Since the settlement typically binds plaintiffs who are not actively involved in the lawsuit, class action settlements must be approved by the court which must certify that the planned settlement is "fair, reasonable, and adequate." Notice must be provided to the class, by direct contact for known class members and by reasonable efforts for unidentified class members (ex. publishing the notice in major newspapers). Class members who have not opted-out of the class have a right to file objections to a proposed settlement and the court will consider these objections before certifying the settlement.
Mass Tragedy Attorney in Northern California Attorney Greg Brod is an experienced litigator who represents plaintiffs in individual and class actions, including serving as a plaintiffs' lawyer for mass tragedies in San Francisco or elsewhere in Northern California. Aviation accident claims and other mass tragedies are examples situations in which a class action suit may be beneficial to the plaintiffs. If you've been hurt in a mass accident in California, call our office to arrange a meeting with Attorney Brod to discuss your case and whether a class action may be appropriate.
See Related Blog Posts:
Understanding Class Action Litigation — Why Bring a Class Action?

Aviation Safety: An Update on Asiana Flight 214
(Image by Brian Turner)