When most people hear the term "elder abuse," they picture bruises, sores, and other physical injuries. These are disturbing images. As a Northern California elder abuse law firm and as members of the San Francisco, Sacramento, and Oakland communities, we are dedicated to helping prevent physical abuse of seniors and seeking justice for victims. We also know that elder abuse goes well beyond physical mistreatment. Financial elder abuse is a growing problem. Seniors and relatives of older community members should be alert for scams targeting older Californians. Our team is prepared to help people identify financial abuse and file civil claims seeking money damages from the perpetrators of these schemes.
Posing as Contractors, Two Men Scheme Two Women in the 90s Out of Thousands of Dollars
Central Coast News Kion 46 is covering an unfolding story of financial abuse targeting two elderly women in Aptos, a small town in Santa Cruz County. According to Bill Atkinson of the Santa Cruz District Attorneys Office, Sonny Costello approached a 92 year-old woman in June 2012 pretending to be a licensed contractor. He tricked the woman into paying $2,000 for unnecessary driveway resurfacing work at her Sunset Way home. Four months later, Steve Costello returned to the same home and demanded more money for the same unneeded project, eventually convincing the confused woman to pay him an additional $1,800. A similar scheme occurred earlier this month when Sonny Costello convinced a 94 year-old woman to pay him $3,100 for roof resurfacing at her Cuesta Drive home. Per investigators, the work was never completed.
Investigators are looking to find both Sonny and Steve and community members are asked to call the Santa Cruz Police Department if they see either suspect. Despite the shared last name, investigators are not sure if the suspects are related and do not know if they are working together. Both men face counts of elder financial abuse. Atkinson commented that the crimes targeted vulnerable citizens who grew up in a generation that was taught to trust people. He suggests people keep tabs on their own money and assist elderly relatives with their finances.
A Broader Look at Financial Elder Abuse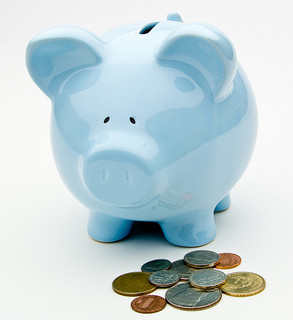 Last summer, USA Today carried the results of a study by the Investor Protection Trust ("IPT") into the problem of financial exploitation of elderly people. IPT conducted the examination at the request of the Consumer Financial Protection Bureau. The report found that 20% of Americans over age 65 have been victimized by some form of financial abuse. IPT cited another study in which MetLife concluded financial schemes cost elderly victims at least $2.9 billion in 2010, an increase from $2.6 billion in 2008. The most common form of abuse involved family members stealing or diverting money or other property, followed by caregiver theft and schemes perpetrated by strangers. In some cases, particularly those run by strangers, the perpetrators drained the entirety of a victim's life savings.
The threat of financial abuse is increased when seniors either lack the financial savvy to understand that a crime has occurred or feel too embarrassed to report the scheme. IPT's study suggested caregivers and health care providers are the key to addressing the problem and the group created an Elder Investment Fraud and Financial Exploitation (EIFFE) prevention program aimed at educating medical professionals about the financial threat to the elderly. As of the USA Today report, EIFFE had trained more than 3,000 professionals to identify financial exploitation, particularly instances targeting seniors made vulnerable by diminished mental capacity.
For more information about the threat of financial abuse of seniors, see the resource page created by the National Committee for the Prevention of Elder Abuse. If you or a loved one has been the victim of financial elder abuse in San Francisco or another Northern California community, please call our office. Attorney Brod has the knowledge and experience essential to helping victims of all manner of elder abuse recover monetary damages in civil court. Do not let fear or even embarrassment prevent you from seeking justice. Our team pledges to treat every client, especially those dealing with sensitive matters, with the highest level of respect. We believe that taking good care of our clients is essential to meeting their legal (and sometimes emotional) needs.
See Related Blog Posts:
Elder Abuse at the hands of a Pinole Police Officer
San Francisco Fraud Attorney on Financial Scams Targeting the Elderly and Research Into Aging Brains