We've written a lot about financial elder abuse in recent weeks, from the abuse allegedly perpetrated by Judge Seeman (a case particularly disheartening to those of us in the legal field who rely on the honor and wisdom of judges) to a general overview of common abuse schemes. It may seem like we are talking too much about this issue, but the sad truth is that the world is not talking enough about elder abuse in all its forms. Our Northern California elder abuse law firm understands that elder abuse is a general problem that occurs in specific instances, involving distinct individuals and unique circumstances. One such case is the complex scheme to defraud an elderly woman that has finally resulted in a jail sentence for one of the perpetrators, a sentence that comes only after the woman was scammed out of $45,000. The case stands out for the fraud's two-part format: an initial scheme followed by a continued fraud involving scammers posing as investigatory officials.
Woman Sentenced in Complex Financial Fraud Scheme Targeting Elderly Woman
Last week, as reported by Mercury News, a California court sentenced 43 year-old Jacqueline Dove of Santa Clara to nine months in jail for her role in defrauding an elderly woman out of much of her life savings. The sentence follows Dove's guilty plea to the felony-level charge of theft by false pretense. She was also ordered to pay back the $45,000 that had been taken from the victim.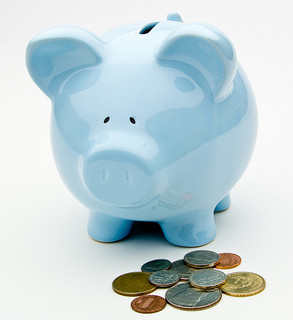 In October, the unidentified victim was notified that she had won a sweepstakes jackpot totaling more than half a million dollars. She was told that she needed to send a $4,000 fee to an agent, an amount the callers said represented a "nonresidential tax." The victim complied. After doing so, another individual contacted the victim, saying that he was from the FBI and regretted to inform her that she had not won a prize but instead had been the target of a scam. He told the woman that the $4,000 had been used by recently-arrested murderers to purchase guns and that she would need to pay $25,000 to avoid litigation. Additional calls, now believed to have originated from Jamaica, followed with people posing as CIA and IRS agents and asking for additional money. Eventually, Jacqueline Dove arrived at the victim's home and, using the password "In God We Trust," collected these funds. Even after authorities became aware of the scheme and arrested Dove, the victim continued to receive calls from other scammers involved in the fraudulent scheme who are still asking for money.
FBI and Prosecutors on How and Why Scammers Target Seniors
A statement released by Prosecutor Cheri Bourland praised Santa Clara police officials for their work on the case. She added that scams targeting the elderly are so common that they rise to the level of an epidemic. Bourland added that predators literally scour databases to identify trusting targets, often focusing on the elderly. Once a victim is identified, the scammers will work the scheme until they'd tricked the victim out of every possible cent. Bourland called upon residents to be on the lookout for potential swindles and asked people to keep an eye out for friends, relatives, and neighbors who might be vulnerable to financial scams. The FBI, in a discussion of "Common Fraud Schemes," notes that the elderly may be targeted because they often own their homes, have accumulated a significant "nest egg," and have good credit. These attractive traits combine with the tendency to be trusting and also to simply feel it is inappropriate to hang up on a caller. The elderly also tend to be less likely to report being scammed, perhaps due to feeling embarrassed or a sense that they need to accept the results of their choices, even when the choices are the product of a scammer's lies.
Protecting Yourself and Your Loved Ones From Financial Elder Abuse
If you believe that you or someone you care about is being scammed, call police first and then call an experienced financial abuse lawyer. Attorney Greg Brod understands the complex issues (and emotions) involved in these cases and will work to get justice for the victims of financial elder abuse in San Francisco, Oakland, or elsewhere in the state of California.
Remember: The civil system exists separate and apart from the criminal law system and victims should always consult a civil elder abuse attorney regardless of whether a criminal case is pending. Also, it is never rude to ask for identification from people claiming to represent government institutions. You can even call a local field office to confirm the identity of an agent.
See Related Blog Posts:
Judge in Elder Abuse Case Finally Resigns
The National Council on Aging's Top Ten Financial Elder Abuse Schemes