It is one of the "warmest" symbols of the holiday season, stockings hung and a family gathered around a blazing fireplace (hot cocoa is optional). Fires can be beautiful and part of the beauty lies in their sheer power. Sadly, this same power can cause tragedy when fires burn out of control, a fact some area families know all too well this holiday. When home fires are the result of defective products, including the particularly common threat of space heater fires, our Oakland home fire injury lawyer is available to help.
Two Oakland Blazes Serve as a Reminder of the Danger of Home Fires
Two separate Oakland fires have left 15 people homeless in the days just prior to Christmas 2013, according to the Oakland Tribune's reports. On the 1600 block of Fifth Avenue in Lake Merritt, a candle ignited an apartment fire that spread to two other residential units, leaving all three apartments uninhabitable and also causing minor damage to a liquor store in the building. A second fire struck a home in the 3000 block of Logan Street in the Fruitvale district. Officials believe a cigarette may have sparked some trash behind the house. Thankfully, residents at both locations were able to escape safely, with only one person requiring at-the-scene treatment for smoke inhalation.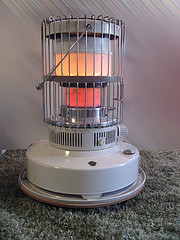 Statistics on Home Heating Fires
While it is not being eyed as the culprit in either Oakland blaze, the National Fire Protection Association ("NFPA") reports that home heating equipment contributed to approximately 53,600 home structure fires nationwide during 2011. Accounting for 14% of the total number of home fires that year, the blazes claimed 400 civilian lives, injured an additional 1,520 civilians, and caused $893 million in direct property damage. In the 2007 to 2011 time frame, space heaters (including portable and stationary units) were responsible for a full third (33%) of home heating fires and were cited in 4 out of 5 (81%) home fire deaths. Not surprisingly, home heating fires occurred most often in the colder months, with December, January, and February accounting for a full 50% of heating-related fires.
Staying Safe, Staying Warm
Beyond just providing statistics, the NFPA also provides safety tips for consumers aimed at preventing home heating fires. Users should always maintain a three-foot buffer zone between heating units and flammable material, a tip that is especially critical given that 53% of home fire deaths involved keeping flammable items too close to a heating device. Families should also maintain a three-foot "child-free" zone around space heaters and open fires. A spark screen should always be put in place when using a fireplace and ovens should never be used as home heating equipment.
Another key theme in the NFPA's home heating safety tips is ensuring all heating equipment is kept in functioning order. Professionals should be used when installing any stationary heating equipment, including water heaters. Professionals should also conduct yearly inspections of all heating equipment and chimneys, with improperly cleaned equipment playing a role in 28% of home heating fires. Portable units should be switched off when leaving the room or going to sleep. In the case of fuel-burning equipment, only the exact type of fuel specified in the instructions should be used with no substitutions. Regularly testing smoke alarms is crucial to ensuring that a fire is caught early and occupants are able to safely escape before a blaze escalated.
Seeking Civil Damages When Unsafe Products Spark Home Fires
While following these tips can help prevent home fires, it is also important to hold companies responsible for the products they manufacture and sell. Likewise, professionals should be held accountable for the installation and inspection work they are hired to perform. If a defective heater led to a fire in your Northern California residence, please call our Oakland defective product lawyer. Attorney Brod can help you recover compensation and prevent future fires by calling attention to unsafe products.
Stay warm, stay safe, and remember to check on older community members when colder weather strikes to make sure they are also kept warm and are not relying on unsafe heating options.
See Related Blog Posts:
Propane Explosions: The Danger, The Causes, and Your Legal Rights
A Look at Sources of Compensation for Fire Injury Victims
(Photo by Chris Oostyen)