It is a fast developing story and one that is being followed here in San Francisco and around the globe. We recognize that emotions surrounding it are fresh and that many people are still looking for answers. We also know that we'll hit "publish" on this blog entry and that the story will continue to unfold. Still, it is an important story and one that involves our work helping accident victims in Northern California as well as one that impacts our team as members of our local communities. Airplane accidents involving larger commercial planes are relatively rare, but they are particularly frightening. Our San Francisco plane crash law firm is available to help victims make sense of and move forward from the terrifying tragedy.
Flight 214 Crashes on San Francisco International Airport Runway, 2 Dead and Dozens Seriously Injured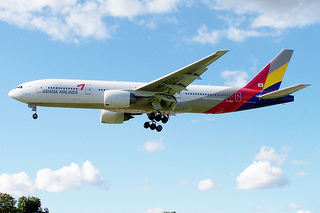 Asiana Flight 214 crashed onto a runway at San Francisco International Airport on Saturday, a tragedy covered by the San Francisco Chronicle and other news agencies from around the globe. The flight originated in Shanghai and made a stop in Seoul, South Korea before journeying across the Pacific to San Francisco. Witnesses report the Boeing 777 hit just short of the runway, possibly tail-first, and careened across the ground. The tail and landing gear were destroyed as the plane came to a rest on its belly and fire destroyed parts of the fuselage. Two 16 year-old girls from China died in the accident that also left 49 people seriously injured. In all, 182 of the 307 passengers and crew aboard the plane were seen at area hospitals.
Federal investigators are examining the plane's black box data recorder and the cockpit voice recorder, both of which arrived at the National Transportation Safety Board's ("NTSB") lab in Washington D.C. early Sunday. Company officials from South Korea have ruled out engine trouble as the cause and noted that there were two veteran pilots at the helm. Early investigations did show the plane had been given clearance to land. FBI Special Agent David Johnson added that the crash did not appear to be terrorist related or otherwise due to a criminal act. John Nance, an experienced aviation analyst and former airline pilot, also noted that the accident could have been much worse had it occurred on take-off when there was much more fuel onboard than was remaining towards the end of the flight.
Investigating the Cause of Airplane Accidents, Aiding the Victims
Investigating airplane crashes is a complex process. In the United States, the Federal Aviation Administration and the NTSB are involved in crash investigations. Depending on the case, lawyers for aviation accident victims may also conduct/oversee independent investigations or have independent experts review agency reports. Causes can include pilot error, control tower error, improper maintenance, and defective parts/design. Bad weather can play a role, although sophisticated equipment can generally alert pilots to weather conditions and a crash caused by bad weather often involves negligence on behalf of a pilot, air traffic controller, or airline.
The Brod Firm is prepared to represent clients in both personal injury and wrongful death lawsuits stemming from aviation accidents. While most aviation accidents involve smaller planes, Saturday's tragedy is a reminder that large scale plane accidents can and do occur. We have the skills necessary to helping individuals and groups of California airplane accidents recover the maximum compensation allowed by state and federal rules. Do not airlines, insurance companies, or other groups bully you into accepting an unfair settlement. Call to schedule a consultation with San Francisco victims' lawyer Attorney Greg Brod. Our team is on your side.
See Related Blog Posts:
DUI in the Air: Pilot in Sonoma County Arrested for Drunken Flying
NTSB Finds Pilot's Failure to Exercise Proper Care Led to Palo Alto Plane Crash
(Photo by Mark Harkin)