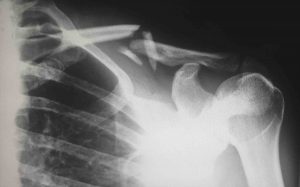 Medical malpractice is a form of negligence on the part of physicians, nurses, and other healthcare professionals. Although not every unsuccessful result or treatment indicates malpractice, it is more common than most people realize. Medical negligence occurs when a healthcare worker deviates from the appropriate standard of care and patients become hurt as a result. If you suspect a healthcare professional has committed medical malpractice, there are some important steps you should take.
Collect Supporting Documentation
If you have been a victim of medical malpractice, you may be able to claim compensation for your injuries and other losses. To do so, you will first have to prove your claim with a number of pieces of documentation, including: 
Medical records

Records of your doctor's appointments and medical procedures, including the date and time

Name of the healthcare workers involved in the malpractice

A journal outlining what happened, what suspicious symptoms or event led you to believe malpractice had occurred, and how your injuries have impacted your life

List of prescriptions you are taking for your condition

Receipts for expenses relating to the medical condition

Copies of invoices and insurance statements 
All of this documentation will support your claim and help you obtain the full amount of compensation to which you are entitled.
Find a New Doctor
Medical malpractice can cause serious injuries for which victims often require extensive treatment. However, you should not continue to see your current doctor or healthcare worker who caused the injuries. Find a new doctor and make sure that he or she is not employed by or affiliated with the same hospital, clinic, company, or physician's group as the same doctor who caused your injuries.
Do Not Talk About the Malpractice
Providing too much information about the malpractice and your injuries is unwise if you are going to file a claim. Although you may tell your family, advise them not to mention it on social media. It is even more important that you stay off of social media and do not post anything about the suspected malpractice. If you find you cannot stay offline altogether, at least try to avoid posting anything related to your injuries, or posts that could contradict your claim. 
For example, if you state in a claim that your back become even more injured due to malpractice, do not post a photo to social media of you picking up your 5-year-old niece. The healthcare worker and the insurance company will use this against you, even if the picture was taken two years ago. Also, do not 'check-in' anywhere as the insurance company will argue that you could not have been that injured because your social life was not affected. 
Contact a California Personal Injury Lawyer
The only person you should really talk to about your claim is a San Francisco personal injury lawyer. An attorney can advise you on what steps to take next, and what you should not do if you want to file a claim. At Brod Law Firm, we have the necessary experience to get victims of medical malpractice the compensation they need to recover from their injuries, and we will put that experience to work for you. Call us today at (800) 427-7020 to schedule your free case evaluation and to learn more about how we can help.
Related Posts:
How Long Will My Personal Injury Case Take?
What is the Difference Between Wrongful Death and a Survival Action?