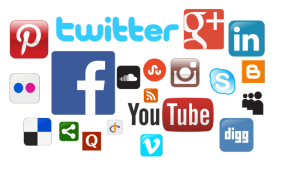 This week celebrity Kim Kardashian was allegedly the victim of an armed robbery while she was attending Paris Fashion Week in France. Although the investigation into the alleged robbery is ongoing, some journalists and others speculate that Kim Kardashian's prolific social media use, especially her practice of publicizing her whereabouts and posting pictures of her extravagant jewelry, helped contribute in some way to the robbery.
Lessons Learned from Kim Kardashian's Social Media Use
Personal injury victims claiming they suffered an injury or other harm at the hands of another and who file a lawsuit seeking compensation are in a vulnerable position. While their case is pending and even (in some cases) after their case has concluded, their statements and behaviors can be the subject of great scrutiny by attorneys for the allegedly-negligent defendant who is seeking to minimize liability to the victim.
Assume for the moment that the allegations are true and that Kim Kardashian's social media use somehow contributed to the robbery (by either publicizing where she would be or identifying items she had in her possession). This should tell personal injury victims who are alleging that another person's actions caused them harm to:
Avoid posting or indicating what public events you will be attending:

This invites private investigators or others working for the defendant to be present at these locations as well to see if the injuries that you claim are "debilitating" while you are in court are truly that severe. While you should never lie or exaggerate about your injuries (regardless of whether a private investigator or someone else will ever discover it), there is no reason why you should invite this sort of examination from others.

Avoid making comments about your case

:

Social media allows us to stay in contact with our friends and family members – and sometimes allows individuals posing as our friends and family members to see what we really think and believe about our personal injury case. There are numerous examples of personal injury claims being denied or potential cases ruined because a victim's or plaintiff's comment to a "friend" or "family member" (such as, "I can't believe the court bought my story that this little scratch was worth $100,000) becomes known to the defendant and/or to the court.

Avoid posting pictures of you engaging in activities that contradict your claimed injuries:

Just as there are stories of individuals losing their jobs after they called in sick but posted pictures of them at parties or other places they should not have been, so too personal injury victims have lost their cases after

claiming they could not walk and photographs on social media have shown them skiing, swimming, hiking

, or engaging in other such activities.
If you are a prolific user of social media, discuss us with your San Francisco personal injury attorney whether continuing to use Facebook, Twitter, or other sites is beneficial to you and your claims while your case is ongoing.
See Related Blog Posts
Federal Government Moves to Crack Down on Nursing Home Abuse
(image courtesy of Ibrahim.ID)