According a report in The Oakland Tribune, a poorly constructed chimney was the likely cause of a fire in West Oakland that left at least three residents unable to return to their homes. A home fire is tragic at any time but is especially difficult to imagine as the holidays approach. As your Oakland property damage lawyers, the Brod Law Firm believes in helping residents recover after such an untimely event.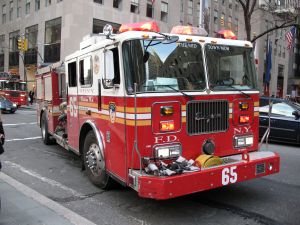 The fire sparked in the early morning hours of Tuesday December 6 in a West Oakland duplex. The home, a Victorian-style two-story located at 30th and Chestnut, had recently been remodeled with an apartment on each floor. In addition to displacing three residents, the fire caused at least $30,000 in damages. According to the reports, the fire was caused by faulty chimney construction. The chimney had been built without a flue and the fire started after the upper-level residents used the fireplace in their unit. The embers from the fireplace were unable to exit and sparked a fire in the attic that then spread to the roof. Luckily, no one was injured and a team of twenty firefighters were able to control and extinguish the flames.
Every accident has its own story. Part of the reason you should always seek out an Oakland accident attorney when you suffer a physical injury or economic loss due to someone else's wrongdoing is to be sure you explore the full range of legal claims. Thankfully no injury occurred in the West Oakland fire, but the Brod Law Firm notes several different claims that might arise from a property-related accident, especially one that does result in physical injury. A lawsuit might include claims based on:
• Construction Defects – California law includes specific provisions addressing standards for construction. Construction defects claims can allow a victim to recover repair costs as well as for losses directly resulting from the defect (like the costs of a temporary home in a case such as the fire should the chimney be proven defective).
• Products Liability – Products liability claims arise when a defective product results in injury. Generally, a strict liability rule provides a victim can recover if they can prove a product defect was a substantial factor in the injury. Negligence claims can also arise in the products liability arena where a seller, manufacturer, installer, or other party failed to use reasonable care to prevent an injury stemming from the product.
• Landlord/Tenant Claims – California law requires that landlords maintain rental properties in conditions suitable for occupancy. Landlords also have a duty to maintain the common areas in a property. Where a landlord does not fulfill these duties, they may be subject to a lawsuit for damages stemming from the failure.
• Premises Liability –This body of law protects visitors to a property who are harmed by the property owner or occupier's failure to make the area safe. If the chimney fire occurred in a business and a customer was harmed, a claim might exist under premises liability principles. These claims can also be made by renters against their landlords
These are just some of the legal principles the Oakland victim's rights lawyer at the Brod Law Firm would explore with a potential client injured in a property accident. Legal claims can also exist for financial losses in similar cases, like those suffered by the displaced West Oakland residents. When you call our Oakland property accident law firm, you can arrange a free consultation in which our team will help you determine what legal claims might exist to help you recover damages for your losses. Together, we can work to help victims of a property accident receive the money the law allows and move forward after the incident.
See Related Blog Posts:
Reality TV Star Recovering from Falling In San Francisco Apartment Accident
Substandard Living Conditions In San Francisco Force The City To File A Lawsuit