It's a recommendation we've made and one you see in almost any discussion about drunk driving prevention – Call a cab. In addition to traditional taxi companies, limousine services can be a great option for a night of group celebration. Sadly, despite planning ahead for a night out, a group of friends faced a terrible tragedy in a Northern California limousine fire. This case has caught the attention of the nation and the hearts of our San Francisco limo accident law firm.
Limousine Fire Claims Five Lives, Driver and Three Passengers Escape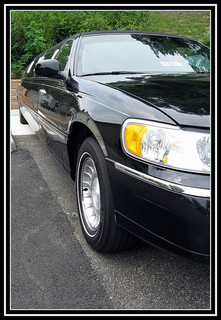 It was supposed to be a night of fun, with recent bride Neriza Fojas and eight of her fellow nurses hitting the town to celebrate her recent nuptials. According to the San Francisco Chronicle, the women were heading to a hotel in Foster City in a limousine rented from Limo Stop. As the car travelled across the San Mateo-Hayward Bridge, smoke and fire began to fill the passenger compartment. The surviving women and the driver tell somewhat different stories, but it appears the women knocked on the partition to get the driver's attention to report the fire and because they could not get the two rear doors to open. Three of the women were able to crawl through a small window in the partition and exit the limo. Five of the women, including the recent bride, did not make it out and died in the fire.
Authorities are investigating the cause of the blaze. Orville Brown, the limo driver, says he believes it was an electrical fire and that it might have been smoldering for days. California Highway Patrol Commander Mike Maskarich told reporters that the vehicle was only authorized to carry a maximum of eight passengers. It is unclear whether the overcrowding of the vehicle, which contained nine passengers, played a role in the tragedy. Joan Claybrook, thevformer head of the National Highway Safety Administration, formerly with the, suggested that the stretch limousine industry suffers from poor regulation. She noted that modifications are made by small companies and that regulators lack the money to truly focus on overseeing these companies.
California Common Carrier Law & Liability
Our hearts go out to the victims of Saturday's tragedy, including the loved ones of the women who died as well as the survivors whose lives will be forever changed. While civil lawsuits can never turn back the clock, they can provide essential monetary damages that help victims confront both the financial and emotional results of a tragedy. In addition to products liability and negligence issues, this weekend's tragedy may trigger a more specific area of California law – common carrier liability.
Limousines, buses, and taxis are considered common carriers under the law, a category that includes any entity that transports people or goods for a fee. Common carriers owe a much higher duty of care to their passengers and the public than a typical driver. This duty is described in the California Civil Jury Instructions as requiring "the highest care and the vigilance of a very cautious person." The Instructions note that common carriers do not guarantee passenger safety, but they "must do all that human care, vigilance, and foresight reasonably can do under the circumstances to avoid harm to passengers." This standard makes it easier for victims to show liability in common carrier cases than in accidents caused by private individuals.
California law also sets forth several additional requirements for common carriers in Civil Code 2100-2014. Carriers must travel at reasonable speeds, must not overcrowd vehicles, and must provide everything necessary for a safe trip. Additionally, they must provide vehicles that are safe and fit for their advertised purposes.
Protecting Victims of Common Carrier Accidents in California
We hope that investigators are able to get a clear understanding of Saturday's accident. An understanding will help victims in their search for justice and will also help prevent the accident from recurring in the future.
If you or a loved one has been the victim of an accident involving a limo or other common carrier in Northern California, please call our office. Our San Francisco common carrier liability lawyer can help you get the compensation you are owed under California law.
See Related Blog Posts:
San Francisco Lawyer Comments on Taxi Accident Law After Pedestrian Dies in Cab Collision
Cable Car Accident and the Importance of Hiring an Experienced San Francisco Muni Lawyer
(Photo by Bill McChesney)