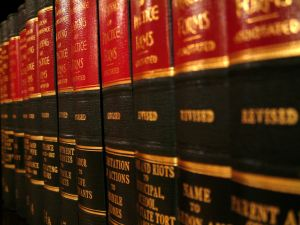 As another year comes to a close, The Brod Law Firm wants to thank all the clients who entrusted us to help them in their legal matters throughout 2011. We are proud of our work as your San Francisco personal injury law firm. We appreciate every client who trusts our team to provide legal support after a San Francisco car accident or other life-altering event in Northern California. We enjoy our work as victim's advocates, but we can only help when victims reach out.
This blog often focuses on news stories and examines both legal and safety issues raised by current stories in San Francisco, Oakland, Sacramento, and the surrounding regions. As the calendar flips, we'd like to take a moment to discuss, on a more general and fundamental level, what we do as personal injury attorneys in Northern California. When a potential client reached out to our firm, we will schedule an initial consultation. This meeting is free of charge and allows our attorney to speak with you about your specific and unique case. In this discussion, we will discuss the appropriate approach to your specific circumstances. This is the start of a team effort, one in which the client is always actively involved as our team brings our legal experience to your case.
Many times, personal injury claims can be resolved without trial. Personal injury lawyers are skilled negotiators. The negotiation process is informed by our legal experience which allows us to evaluate the economic value of your claim. Accepting a settlement offer without your own legal advocate is risky because the initial offer rarely represents the true value of your claim. We have the experience to help you determine whether an offer is fair. We provide guidance but the decision to accept or reject an offer is always yours.
Settlement offers are also higher when the other side knows you are fully prepared to go to trial. Our team is always ready to represent each client at trial should negotiations fail to result in a fair offer. We understand the complex rules that govern the civil court system including the deadlines and the legal concepts that govern California injury claims. While the criminal courts focus on punishing wrongdoers for violating the law, a personal injury suit in civil court focuses on compensating the victim. As many Americans learned during the initial O.J. Simpson trials, the burden of proof is different in civil court and, in some cases, a victim may recover in civil court even if a criminal case is not successful. We know the civil system and we are prepared to advocate for our clients before a judge or jury.
When you engage The Brod Law Firm, our team becomes your team. We not only work "for" our clients, we also work "with" them. We have the legal knowledge and experience but we also know that every case and every client is unique. If you hire our firm, you will always be kept informed about your case and will be involved in all major decisions related to your suit. In most personal injury cases, we work on a contingent fee. This means there is no charge unless you recover for your injuries.
We hope that 2012 brings happiness and health to all of our fellow Californians. If you do, however, find yourself injured as a result of someone else's actions, please do reach out. As a personal injury law firm for San Francisco and all of Northern California, we are ready and able to help victims in 2012 and beyond. We are a phone call away and prepared to guide victims through the legal system and help them begin the process of recovery.
See Related Blog Posts:
Legal Perspective on Property-Related Accidents
Guilty Plea in Fatal Hit-And-Run: The Aftermath of a Pedestrian Fatality