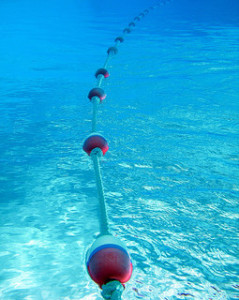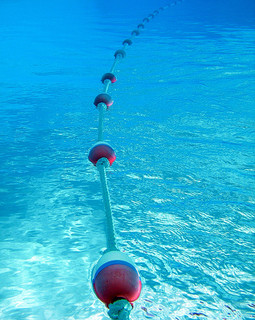 As summer nears, pools and lakes are becoming (forgive the pun) hot spots.  With the arrival of the water recreation season comes an increased danger of drowning and children are particularly at risk.  Often, drowning is a tragic accident.  However, sometimes drowning, in particular swimming pool drowning, occurs because a company or individual is negligent.  When negligence puts people in danger, our Santa Rosa pool injury lawyer fights for the victims and for their families.
Fatal Drowning in Rohnert Park Condo Pool
One of the first reported drowning deaths of the 2016 season occurred on Sunday according to a report from the Santa Rosa Press Democrat.  Police believe that a young child was using a kickboard in the swimming pool at a Sonoma condominium complex when he slipped off the board.  Officers suspect that the 4-year-old boy was underwater for several minutes before he was spotted.  Bystanders attempted CPR and rescue workers, who arrived within four minutes of the 911 call, continued the efforts, but they were unsuccessful and the boy was pronounced dead at Santa Rosa Memorial Hospital.  A representative from the police office urged great care as the water activity season begins stating, "Whether you're swimming or boating, in a lake, a pool or the ocean, it doesn't matter the age, be observant, be aware."
Drowning Generally
The Centers for Disease Control ("CDC") report that an average of 3,536 people died each year due to unintentional, non-boating related drowning in the United States between 2005 and 2014.  This is works out to about ten deaths each day.  We suspect the deaths are heavily concentrated in the warmer months (and in warmer climates).
Non-fatal drowning incidents can also be extremely serious and victims may require life-long care.  The CDC notes non-fatal drowning can cause serious brain damage including learning and/or memory problems or even leave a victim in a permanent vegetative state.  More than half of drowning patients treated in ERs required hospitalization or transfer for additional care.  This is compared to a 6% hospitalization rate for all unintentional injuries.
Pool Safety Law in California
Under the law, the owner of a swimming pool is responsible for the safety of users.  This responsibility extends to uninvited guests.  California law requires pools built or remodeled after January 2007 include at least one of seven listed drowning prevention measures such as a separate pool enclosure, door alarms, or a swimming pool alarm that sounds upon accidental or unauthorized entry to the water.  These rules cover hot tubs and Jacuzzis in addition to traditional swimming pools.  If a land owner fails to comply with these rules, the owner is strictly liable for an accident or drowning.  However, the fact that a pool complies with the regulations is not, in itself, an absolute bar to liability.  Many localities have additional safety requirements.
Civil Liability for Pool Drowning
If a drowning or other pool injury occurs, there are three primary theories that can be used to hold the owner legally accountable for the event.
Premises Liability — Most pool drowning civil suits rely on a premises liability theory.  This doctrine holds an owner or occupier liable for harm due to a defect or hazard that the owner knew about or should have reasonably know about.  Of particular note is the attractive nuisance doctrine that imposes a special responsibility for facilities that might attract and injure a curious child.  While typically applied to landlords/owners, premises liability principles can also to hold tenants or occupiers liable to others who enter the property such as if a tenant fails to repair a broken latch on a pool gate.
Negligence – Negligence is the failure of a person or entity to take the care a normal person would exercise under the circumstances.  Liability under a negligence theory can apply to a wide range of people/entities such as a pool maintenance service that fails to secure a gate lock, an inattentive lifeguard, or a construction company that fails to install safety devices properly. Negligence per se is a form of strict liability that holds a party liable if they have violated a law and that violation led to injury or death.
Products Liability – If a defective product (e.g., an unsafe pool drain) leads to injury/death, products liability law can hold the seller and/or manufacturer liable.
Other legal concepts may apply in certain cases.  These are all civil law concepts, meaning a victim or, in some cases, the victim's family can use the theories to recover compensation from the person/entity at fault.
A California Injury Law Firm Dedicated to Prevention and Compensation
To be clear, there is no reason to suspect that the death of the young boy in Rohnert Park was anything other than a tragic accident.  We urge all of our readers to exercise caution in and around swimming pools.  The "Prevention" tab on the CDC's Unintentional Drowning page contains useful tips including teaching all children to swim, avoiding alcohol while swimmin
g or while supervising others near water, avoiding reliance on toys as safety devices, and installing proper fencing around pools.  Additionally, keep in mind that drowning is often silent and rarely involves the violent thrashing around that many of us imagine.
As always, prevention comes first, but we are here if a preventable tragedy strikes.  Civil lawsuits not only provide the victim with compensation, but also serve as a sharp reminder that safety must always be a top priority.  Call our drowning injury law firm in Santa Rosa, San Francisco, or Oakland to learn more.  Attorney Greg Brod has experience advocating for victims of all ages and is particularly proud of his work as a Northern California child injury lawyer and child wrongful death lawyer.  These cases are emotional for our entire team, but we are honored to help families confronting their very worst nightmares.
See Related Blog Posts:
Summer Safety Primer: Avoiding Accidental Pool Drownings
California Attorney on Hotel Pools and Civil Liability
Tubing Accidents and a Tragic Drowning at Lake Sonoma
(Image of pool rope by Steve Jurvetson; Image of pool with life preserver by Solveig Osk)