As an Oakland car accident injury law firm, we understand that a number of factors can increase the danger of a collision. Many people still fail to recognize the serious danger posed by drivers under the influence of prescription medications. Even if the medication is legally obtained, it can diminish driving ability and pose a danger to the patient and to everyone else on the road.
Medication Take Back Events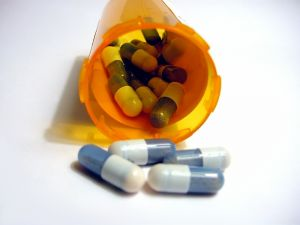 Recognizing the danger of drug misuse, many municipalities across the country are partnering with the U.S. Drug Enforcement Administration in a national Take Back Initiative. On Saturday, as detailed in The Oakland Tribune, police departments in Pleasanton, San Ramon and Livermore will host free prescription drug drop-offs. Residents can dispose of unused and/or expired prescription medications at the set locations. People can either drop of medicine in the original container (after removing identifying personal information from the label) or simply deposit loose pills directly into the collection containers. The events accept solid or liquid medications but not injectable or intravenous solutions due to the danger of blood-borne disease.
While medications can be life-saving, a 2009 study by the Substance Abuse and Mental Health Administration found that more than seven million people across the country currently abuse prescription medications. In most cases, the users obtain medication from family or friend, with many (including teens) simply taking drugs from home medicine cabinets. Take Back events are just one tool in the effort to crack down on this problem. In the month of April alone, the DEA partnered with nearly 4,300 state and local law enforcement groups to collect 276 tons of prescription medications.
The Danger of Drugged Driving & The Application of California Law
Another frightening statistic – In a 2006 Nation Survey on Drug Use and Health, early 10.2 million people admitted to driving a motor vehicle under the influence of drugs, including illegal substances, prescription medications, and over-the-counter formulas. Many legally available drugs alter a user's perception, reduce reaction times, diminish cognitive and mental skills, and cause dangerous levels of sleepiness. In fact, many medicine labels specifically warn against driving or operating machinery while under medication's influence. Drug abusers, and even those taking medication for true health reasons, often combine substances which can increase the risk of a dangerous reaction. Mixing medicine and alcohol may also increase side effects.
Per California Vehicle Code 23152(a), it is illegal for any person to drive while "under the influence of any alcoholic beverage or drug." Whether the substances involved are legal or illegal, a driver is deemed under the influence when the drug impairs mental or physical abilities to the point where the driver is no longer able to drive with a level of caution associated with a prudent, sober person. V.C. 23152(c) also makes it illegal for anyone who is addicted to a drug to drive a vehicle, unless enrolled in an accepted treatment program. This latter provision recognizes the additional danger inherent in the withdrawal process for chronic users.
While these provisions come from the Vehicle Code, our team uses the same principles to defend the interest of innocent accident victims. We applaud efforts by law enforcement to cut down on the problem of drugged driving, including by getting leftover medication out of circulation. We also believe in holding people responsible when they choose to drive while impaired, regardless of the substance involved. If you suffered injury or lost a loved one due to a drugged driver in Oakland, please call our firm.
See Related Blog Posts:
What are the Risks of Driving While Taking Prescription Drugs?
The Danger of Mixing Drugs and Driving