Financially savvy individuals set aside money during their working years so that they can enjoy a secure retirement, making short-term sacrifices for long-term security. Some people plan for specific dreams such as having the ability to travel, pursue hobbies, or simply spoil their grandchildren rotten! Unfortunately, the growing epidemic of financial elder abuse threatens these dreams and can even endanger a target's day-to-day financial security. As an Oakland elder abuse law firm, we believe that awareness is key to helping seniors avoid falling prey to these schemes. When abuse does occur, we urge both victims and their families to seek legal counsel to help them recover lost monies and regain financial security.
Police: Oakland Trio Stole $250,000 from Older Piedmont Couple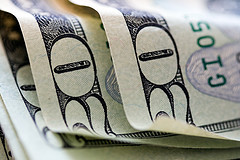 According to The Oakland Tribune, investigators believe that an Oakland trio targeted an elderly Piedmont couple, allegedly stealing over $250,000 during a two-year time period. On Monday, police arrested 53 year-old Penielli Tutuila, his 49 year-old wife Favita, and their 29 year-old daughter Sophia at their Oakland home. All three family members were booked on suspicion of elder abuse, conspiracy, and forgery charges.
Piedmont Detective Willie Wright told reporters that the trio initially met the alleged victims, an unidentified Piedmont couple who are both 87 years-old, when they were hired to do construction work on the couple's property. Police started investigating the Tutuila family four months ago after they were contacted by an investment company that noticed suspicious activity on the elderly couple's account. Detective Wright expressed satisfaction at having caught the trio, noting that police are especially pleased to catch people who target elderly victims and try to clean them out of a lifetime of savings. Officials also recovered evidence from the Tutuila residence that suggests there may be other unreported victims of the trio's schemes.
Advice from the Consumer Finance Board on Avoiding Exploitation

The Consumer Finance Board was created by Congress to protect all Americans by helping them understand financial agreements and make informed decisions about their money. One section of the Board focuses on Older Americans and the section's projects include a workshop aimed at helping seniors avoid financial abuse/exploitation. The program handbook refers to financial exploitation as "the crime of the 21st century" and notes that older adults are prime targets. Older Americans reportedly lost $2.9 million to such exploitation in 2010.
The handbook discusses some of the many forms that exploitation can take. These include: Contactor/Home repair schemes; Abuse of a power of attorney role or other fiduciary/financial relationship; Investment fraud; Telemarketer or sales scams; Identity theft; and General theft of money or belongings. The guilty parties can be strangers but they are often known and trusted individuals like a caregiver/in-home aide, family member, or financial advisers. Seniors and/or their families may want to review the full handbook for a detailed look at common forms of financial exploitation, including tips for staying financially secure.
Encouraging Reporting of Financial Elder Abuse
Preventing exploitation is our ultimate goal. Until all financial abuse of seniors is brought to an end, we also want to encourage reporting of abuse. As the Finance Board notes, many older adults do not report financial exploitation whether it is out of loyalty to the perpetrator, fear of retaliation, lack of awareness, or shame/embarrassment at the situation.
We urge people to overcome these worries. A scammer does not deserve your loyalty and we can help protect you from retaliation. We can also connect you with other services and support groups that will help you move forward from a stressful and frightening experience. While feelings of embarrassment are normal, we would argue that it is the perpetrators, not the victims, who should truly feel embarrassed by their behavior. Reporting abuse will not only help you, but can also prevent the same thing from happening to someone else. If you have been the target of financial exploitation, please call. Our Oakland financial abuse lawyer and his team can help you pursue your legal right.
We also welcome calls from people concerned about a relative or other loved one. We can help you determine if financial abuse has indeed occurred (or is on-going) and help you help your loved one.
See Related Blog Posts:
Financial Scams Against the Elderly: From Basic Theft to Complex Fraud
California Elder Abuse Lawyer on the Fight against Financial Exploitation
(Cash photo by Nic McPhee; Addition artwork piece by Don Hankins)