Our Oakland injury law firm knows that Bay Area car accidents are all too frequent. In cases involving the death of a family member, our role often goes beyond just serving as legal advisors to include helping a family confront the grieving process. We recognize that no amount of compensation can ever bring back a lost loved one, but we know that obtaining damages via a wrongful death lawsuit can help with the financial aftereffect and that holding a wrongdoer responsible can also help in the emotional journey towards recovery.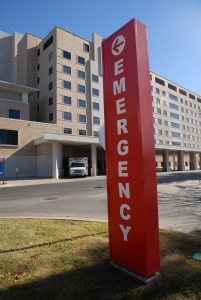 Five Bay Area Accident Deaths in a Single Morning
The Oakland Tribune's headline told much of the story: "Deadly Saturday morning on Bay Area highways: Five killed in crashes in San Jose and Half Moon Bay." The fatalities resulted from two separate incidents, with the first occurring less than an hour into Saturday October 20. According to the California Highway Patrol, it may have been a stalled engine that left a Jeep stopped on the side of Highway 101 near the Blossom Hill Road exit. At 12:46 A.M., a Honda travelling at approximately sixty-five miles per hour crashed into the SUV. The collision caused the Jeep to flip and it tumbled down an accident. Four people were in the Jeep at the time of the crash and three died including a sixty-three year old Los Angeles man, a fifty-eight year old man from Carmel, and a fifty-four year old Los Angeles woman. Another source http://www.sfgate.com/bayarea/article/Brothers-identified-as-San-Jose-crash-victims-3972225.php identified two of the victims as brothers Mark and Chris Bava. The fourth passenger, a fifty-five year old female from Carmel, suffered minor injuries in the accident. Police did not immediately comment on whether the driver of the Honda, a twenty-eight year old San Jose woman, would face charges in the crash and did not say whether alcohol was a factor in the accident.
A second fatal collision occurred in the eight o'clock hour in Half Moon Bay. The single-vehicle crash occurred on Highway 1 near Pescadero Creek Road when a car travelling south veered off the road and flipped over, landing on its roof. Officials from San Mateo County reported that twenty-two year old Jose Amador Tejada and twenty-one year old Gabino Serrano Mata, both of Soledad, died in the crash. Emergency responders transported a third man to Stanford Hospital with critical injuries.
California Wrongful Death Law: Statute & Jury Instructions
A wrongful death claim arises when a person (the "decedent") dies as a result of someone else's negligent acts or other wrongful acts. The right to bring a lawsuit for wrongful death is based in California's statutory law, specifically beginning with Code of Civil Procedure Section 77.60 which specifies the people allowed to bring a claim for monetary damages. In most cases, the claim belongs to the decedent's next-of-kin. Wrongful death claims are filed in civil court and are wholly separate from any criminal charges.
One of the most helpful resources for understanding a wrongful death claim is the relevant portion of the California Jury Instructions. Section 3921 is the template for the language a judge uses to explain to a jury the method for calculating damages for the wrongful death of an adult (3922 applies to a parent's claim for the death of a minor child) . Economic damages not only include direct expenses relating to the death but also can compensate the claimant for the loss of the decedent's financial support and the value of the decedent's household services. These damages take into account the expected lifespan of the decedent and/or the plaintiff. The instruction also includes non-economic damages, noting that no fixed standard exists for calculating the reasonable value of intangibles like lost love and companionship.
As an experienced Oakland wrongful death lawyer, Greg Brod knows California law. He has worked to prove both liability and damages, including using expert witnesses to help establish factors like life expectancy that are crucial to calculating the amount of compensation due. Attorney Brod knows that settlement is often preferable but is always prepared to go to trial if the defendant (or a relevant insurance company) fails to offer a fair settlement figure. Call for a free consultation.
See Related Blog Posts:
Safety Reminders Following the Deaths of Three Toddlers in Sacramento Area Swimming Pools
San Francisco Elder Abuse Attorney Files Wrongful Death Suit