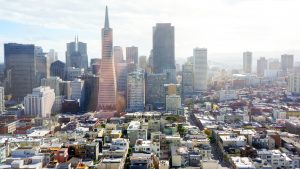 California law prohibits any harassment by landlords in order to push their tenants out of their homes. Even though the landlord owns the building, the tenant lives there and has the right to live peacefully in his or her home. If your landlord is harassing you in any way, call the experienced landlord tenant attorneys at Brod Law Firm to provide a fast and aggressive defense of your rights.
What is Landlord Harassment?
Landlord harassment is when a landlord purposely creates undesirable living conditions that are designed to push the tenant out of the home. Examples of landlord harassment may include the following:
Failing to repair and maintain the residence

Refusing to accept or acknowledge payment of rent

Withholding amenities that were previously available

Destroying the tenant's property

Creating nuisances such as loud noises or leaving trash around the tenant's residence

Threatening the tenant with physical violence

Entering the property without providing notice to the tenant

Threatening to report the tenant to a credit bureau or refusing to provide recommendations to future landlords

Providing notices of improper conduct that are made up or grossly exaggerated
What to do if You Have Suffered From Landlord Harassment
If you have tried communicating with the owner directly and failed, then you will want to contact a San Francisco landlord tenant attorney to have your rights represented. It is illegal for landlords in California to engage in any of the above behaviors, and doing so may result in serious penalties. In the meantime, make sure you are keeping records of all the conduct your landlord has engaged in to harass you and keep all copies of official documents, including your rental agreement, any notices your landlord sent you, any letters you sent your landlord, any notes you took about your landlord's conduct, and any other evidence you may have. If any of your neighbors witnessed your landlord's conduct, try to get witness statements from them, as well. Finally, if you feel your life or physical safety is threatened, call the police immediately.
Penalties for Landlord Harassment
Landlord harassment in San Francisco/Oakland is punishable at both the local and state levels. Under the San Francisco Rent Ordinance, landlord harassment in the form of failing to perform repairs, threatening to evict, abusing right to access, or threatening the tenant with words or gestures can result in a fine of $1,000 per offense, plus three times the amount of out of pocket expenses and emotional distress incurred. Punitive damages are available in certain cases, and courts may also require landlords to pay attorneys fees, as well.
Under the State of California Anti-Harassment Protection, landlord harassment in the form of stealing, extorting, threatening force, or blocking access can result in a fine of $2,000 per offense. The State code also protects against landlord retaliation after a tenant has asserted his or her rights under the law. Each retaliatory act is punishable by a fine of $100 to $2,000.
Contact a San Francisco Landlord Tenant Attorney Today
If you have suffered any form of harassment from your landlord in San Francisco or Oakland, you will want to have an experienced landlord tenant attorney on your side to defend your rights. The attorneys at Brod Law Firm have helped victims of landlord harassment obtain a full recovery by aggressively advocating for their rights. We can help you do the same. Contact us online or at (800) 427-7020 today for your free consultation.
(image courtesy of Lili Popper)