California has long led the nation in efforts to protect people from the health threat of second-hand smoke. An article published by The New York Times on the eve of 1998's extension of the public smoking ban to refers to "the biggest assault yet on cigarette smoking in the United States." While these laws have allowed Californians to visit a range of public places without worrying about exposure to secondhand smoke, some people have continued to battle the health threat in their own homes. City living often means living in close proximity to others and also involves more frequent moves into new locations that may still have lingering traces of former tenants. Our San Francisco tenants' lawyer is closely watching as the courts and regulatory bodies consider secondhand smoke in multiunit living areas.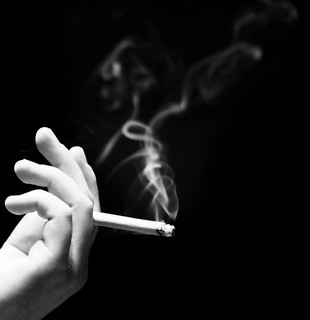 Jury Awards Damages to Tenants Impacted by Secondhand Smoke
A recent ruling by a Superior Court jury in southern California, reported in the Orange County Register, held a homeowner's association negligent for their failure to fully address a dispute between neighbors about secondhand smoke. In March 2011, Kim and Kai Chauncey brought suit against Bella Palermo Homeowner Association and TSG Independent Management, adding Lauren and Richard Lee Pulido, the tenants whose unit was next door to the Chauncey's unit in the Trabuco Canyon condominium. According to the complaint, the Chaunceys' neighbors and their visitors frequently smoked on sidewalk and patio areas, leading to the presence of secondhand smoke in the Chaunceys' own unit and aggravating their son's asthma. They allege that they complained but that no action was taken by the homeowners association, the management company, the condo owner, or the tenants themselves. Eventually, the Chauncey family felt compelled to move and rent elsewhere.
Following a five-week trial, a jury awarded the Chauncey family $15,500, concluding that the condo management parties failed to ensure the "quiet enjoyment" of the unit. This included $6,000 in economic damages and $9,500 in compensation for economic distress. Plaintiffs' counsel said the ruling holds the management company and homeowners association liable for negligence and breach of contract. Notably, association rules did not mention secondhand smoke but did include a broad "nuisance" provision. The plaintiffs also cited an Orange County municipal ordinance that discusses the threat of secondhand smoke.
A Broader Look at the Developing Law on Secondhand Smoke in California Residential Units
Californians have long debated the issue of secondhand smoke. It is a question that calls for balancing one set of freedoms against another. Although the Chauncey family's case was not a typical landlord-tenant dispute, it holds important lessons for the area of renters' rights. It reaffirms that California values protecting the health and well-being of our residents, especially in one's home. It also reaffirms a decision to place these health concerns above the right to smoke where one chooses. Notably, a similar issue is currently before the state legislature where a bill is pending that would prohibit smoking in multiunit residences. We are closely following that debate.
Protecting Tenant's Health from San Francisco to Los Angeles
If you are a renter and your rental unit is a threat to your health, we can help. Attorney Brod has experience protecting California renter's rights. He handles landlord-tenant matters throughout California, working as a lawyer for tenants in San Francisco, an attorney for tenants in Los Angeles, and legal counsel for tenants in all regions in between.
See Related Blog Posts:
Mold Problems Mushrooms into Mushrooms
An Overview of The Implied Warranty of Habitability Under California Law
(Photo by Peter Megyen)