Sports can be a terrific addition to a young person's life. Playing builds confidence and leadership skills while boosting physical activity, a key element to a healthy childhood and a healthy life. Our firm is filled with parents and community members who are proud to support youth and school teams throughout our region. However, as your Sacramento sports injury law firm, we also know that safety is essential. Playing is often much more physical than it was even a generation ago and some young athletes are pushed beyond their limits by involvement in multiple sports and teams at both the school and community level.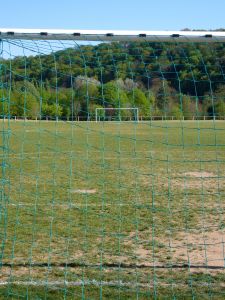 One important measure designed to ensure the health and safety of our young athletes is the requirement of an annual physical. A disturbing report in The Sacramento Bee has uncovered allegations that a representative at a local district skimped on this key safety step. Officials at Twin Rivers Unified School District are looking into allegations that an unauthorized employee at Foothill High School conducted student athlete's sports physicals, charging a fee for the service. All student athletes are required to undergo a physical performed by a medical doctor, nurse practitioner, physician's assistant, or doctor of osteopathy. According to allegations, the unidentified employee signed physical forms for approximately fifteen students after only a limited examination. Tom Janis, the district's Assistant Superintendent, said that Twin Rivers learned of the allegations late last week. He noted that the allegations could endanger the lives of student athletes. Parents of the students involved in the physicals have been contacted and the district is issuing refunds. The school district's Police Department is also investigating the allegations and Janis said the district will seek disciplinary action if the claims are proven.
California law takes student safety very seriously. As we previously reported on this blog, a new law took effect in January that required school personnel to be alert for concussions in student athletes. When a concussion is suspected, schools must keep the player out of practices and games until a licensed medical provider issues a written clearance. This legislation followed a significant rise in the number of young athletes suffering from concussions, a problem that is not limited to football players and that can impact both male and female athletes.
Greg Brod is an experienced sports lawyer, representing clients in a number of sports-related legal matters. As an attorney for injured student athletes in San Francisco and throughout Northern California, he understands that a sports injury can impact a young person for the rest of his or her life. He also understands the legal complexities surrounding these cases, including the fact that a waiver of liability signed at the start of a season does not alleviate a school or other sports association from all responsibility. You have a right to expect that your child will be safe at school, whether in the classroom or on the athletic field. If your child has suffered a sports injury due to the negligence of an organization or individual, please call to schedule a free consultation.
See Related Blog Posts:
California Concussion Law Takes Effect January 2012, Increasing School Liability
Oakland School Threats Reminder of Need for Safe School Environments