As your Sacramento drunk driving accident law firm, we know that all too many preventable tragedies occur on our local roadways. We are here to represent those injured by drunk drivers in Sacramento, San Francisco, and all of Northern California. We also believe in prevention and know that education and law enforcement can help prevent fatalities and injuries.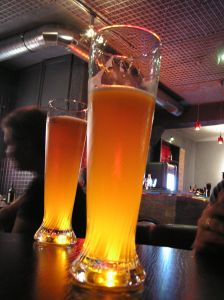 The San Francisco Chronicle reported on an alcohol-involved fatality this week near Sacramento. Forty-one year old Christopher Rigsby was driving the wrong way, travelling east in the westbound lanes of Highway 50 near Folsom Boulevard in Gold River when his Honda CR-V collided with a Pontiac Aztec. The impact of the collision caused the Pontiac to flip and killed three of the vehicle's five occupants, including two who were thrown from the car. The Pontiac's driver, Gustavo Sandoval-Gonzalez, age thirty-one of Sacramento was taken to UC David Medical Center due to chest pain and injuries to his hand and knee. The three deceased victims were a man and two women in their fifties whose names had not been released at the time of the Chronicle's report. A fifth passenger in the Pontiac, fifty-nine year old Pedro Cornejo, suffered major internal injuries and was taken to Mercy San Juan Medical Center for care.
Rigsby was also taken to UC Davis Hospital after being freed from his vehicle by rescuers. Police officers reported that Rigsby was intoxicated at the time of the accident and was arrested on charges of felony drunken driving. This does not appear to be his first run-in with the law – records with the California Department of Motor Vehicles show Rigsby's driver's license had been suspended between 2001 and 2004 due to another drunk driving incident.
Drunk driving is always a concern and repeat drunk driving violators are a particular concern. Statistics suggest that about one-third of DUI convictions involve repeat offenders and that repeat drunk drivers are 1.4 to 1.8 times as likely to be involved in a fatal crash when compared to first time offenders. Further, specific figures for California show that nearly eight percent of fatal accidents in our state involve repeated DUI offenders. Repeat offenders also tend to have a higher blood alcohol concentration.
Drunk driving is not only a violation of the law but is a danger to everyone on the roadway. Innocent victims may have their lives taken or irreparably changed by the decision of another driver to get behind the wheel while intoxicated. At The Brod Law Firm, we represent the victims of drunk drivers. As Sacramento personal injury lawyers, can help those injured by drunk drivers recover compensation for their physical and emotional losses. We can also help the families of victims of fatal crashes recover compensation for medical bills, final costs, and the loss of their loved one.
Please call our Sacramento DUI victim legal team for a free consultation. Most cases of this type are handled on a contingency basis so there are no attorney's fees unless you recover compensation for your injuries or loss.
See Related Blog Posts:
Additional Charges Brought In Case of Teenage Drinking and Fatal DUI
Wrongful Death Attorney on Arrest of Driver in Fatal DUI Crash in San Jose