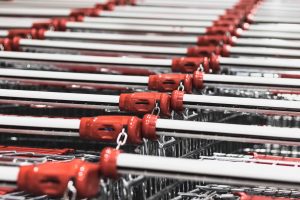 Recent surveillance camera footage is a difficult reminder of how careful elderly individuals need to be when in public. The Burbank, California police have released a video of a young woman waiting behind an elderly woman who was in an electric scooter at a store. Once the elderly woman stood to grab an item off the shelf and was distracted, the younger woman quickly grabbed the purse off the scooter and walked away. The footage shows her leaving the store and then driving away in a white, four-door sedan that appeared to be a Lexus GS.
Police later recovered the elderly woman's purse near Buena Vista and Vanowen streets, however her ID, money, credit cards, and other items were gone. The credit cards were used later at a Target and Lowes. The Burbank police are still looking for the suspect who could be charged with elder abuse and grand theft.
Elderly Individuals Must Remain Vigilant
Unfortunately, seniors can be at significant risk for these types of theft. They may be less likely to hear people approach them or see in their peripheral vision. This can make it easy for thieves to sneak up on seniors and quickly grab their possessions. The offenders may also assume that, even if the elderly individual notices the theft, there is little they can do to prevent it or catch the offender if he or she runs away.
However, there are ways for elderly people to reduce the chance of their purses, wallets, or other belongings being stolen, including:
Never set their belongings in a shopping cart or basket

Never set their belongings onto a counter

Keep their wallets in their front pants pockets or interior coat pockets

Wear their purses at all times with a cross-body or shoulder strap

Keep their purse at their side or front, do not let it slide to their back
There are also other steps seniors can take to mitigate the damage of their purses or wallets being stolen. They should not carry their Social Security Card with them. This would give offenders access to the Social Security Number and make identity theft a greater risk. They should not carry more cash than they need to at any given time. Extra cash should be stored at home. Their house keys should be kept in a coat pocket or on a key ring so they do not have to be placed in their purse. This would give offenders the senior's address from their license and keys to their home, increasing the risk of a burglary.
What to do if You are a Victim of Theft
If you are a senior and have had your wallet or purse stolen, contact the police right away. The contact a family member or friend who can help you with next steps. You will need to report your credit and debit cards stolen, have them cancelled, and new cards issued. You will need to obtain a new driver's license or state ID.
Were You a Victim of Identity Theft?
You will also need to keep on the lookout for fraudulent activity in your name. When your purse or wallet is stolen, there is the risk of identity theft. This could enable another person to take out loans in your name, open new credit cards, and more. Work with your bank and credit card providers to watch out for fraud.
If you identity is stolen and the police catch the suspect, contact our San Francisco elder abuse lawyers from Brod Law Firm right away. In addition to criminal charges, you may have the right to pursue a civil action against an individual who stole from you.
To learn more, call us at (800) 427-7020 to schedule a free consultation.
(image courtesy of Alexandru Tugui)