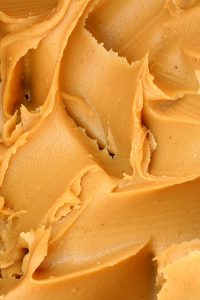 The family of a 13-year-old girl who suddenly and tragically died after an allergic reaction brought on by consuming a snack containing peanut butter have settled their suit against the City of Sacramento and Camp Sacramento for several million dollars. According to the suit, the girl went into anaphylactic shock after consuming a Rice Krispies treat that contained peanut butter. According to the suit, the peanut butter had been mixed in with the other ingredients so that it would not have been noticeable by sight or by taste. There was also no warning label placed near the treats that would have alerted someone that peanut butter was present in the snack.
Settling Wrongful Death Cases is a Heart-Wrenching Experience
News reports do not disclose the reason the family decided to settle their case against the city. Nonetheless, the decision to settle any personal injury case – especially one involving the sudden death of a loved one – is not a decision many plaintiffs enter into lightly. By settling, plaintiffs may feel as if they are somehow letting the responsible party "off the hook" or allowing them to escape full accountability for their actions. However, settling a case may make sense when:
The plaintiffs want the case to be over (sometimes plaintiffs may value the ability to obtain closure in an unsettled and painful moment of their lives more than the chance at recovering financial compensation);

The strength of the plaintiff's case is not strong. In such a case, it may make sense to obtain whatever compensation or concessions are possible and can be assured as opposed to risking everything at trial;

The plaintiffs are of limited means and cannot afford a protracted trial. A settlement usually resolves a case sooner than proceeding to trial, and some plaintiffs (and their attorneys) simply cannot afford the expenses associated with trial;

The plaintiffs need compensation quickly. A case that proceeds to trial and that results in a win for the plaintiff can be appealed, resulting in months' or years' of delay before the plaintiff is able to collect on his or her judgment. Plaintiffs have much greater control over when and how they receive payments pursuant to a settlement than they do by proceeding to trial. (Not only this, but at-fault defendants are rarely able to appeal a settlement that they voluntarily entered into.)
Getting Help with the Decision to Settle
Whether yours is a personal injury lawsuit, qui tam whistleblower's lawsuit, or wrongful death case, the decision to settle rests with the plaintiff and the plaintiff alone. Nonetheless, the plaintiff ought not to make such a weighty decision alone. In a typical settlement, both the plaintiff and the defendant will waive some legal rights and privileges they each might have, and it is imperative that plaintiffs understand what they are gaining and what they are losing by entering into a settlement.
See Related Blog Posts
California Settlements Pursuant to the Fair Claims Act
Record Settlement in Non-Intervened Health Care Fraud Case
(image courtesy of Nicolas Raymond)