As your San Francisco auto accident attorney, Gregory Brod knows the danger of drunk driving. Another group that is well aware of the perils of mixing alcohol and driving is the police department. Law enforcement personnel know the dangerous fallout from drunk driving and should also be operating as a model of proper, safe behavior for the community. This makes is especially upsetting when local law enforcement authorities are involved in San Francisco DUIs.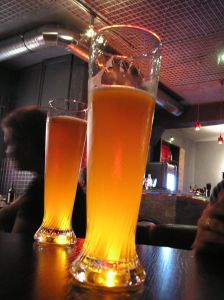 The San Francisco Chronicle reported on Saturday that three police officers have been arrested in the past month on suspicion of driving under the influence of alcohol. The latest arrest involved Officer Michael Wars, the head of the Union City Police Officers Association and a twenty-two year veteran of the Union City police department. Ward, age forty-three was pulled over by California Highway Patrol just after midnight on February 8. He was driving in Pleasonton on Bernal Avenue and was operating a hand-held mobile phone when he was pulled over. The Highway Patrol officer determined that Ward had been drinking and arrested him on suspicion of a misdemeanor DUI charge.
Ward is the third police officer in the southern Alameda County area to be accused of driving while intoxicated in the month of February. The earlier arrests involved two Fremont police officers who were arrested in separate incidents on February 3rd and 11th. All three officers were off-duty at the time of their arrest. The CHP has not revealed the blood alcohol level in the cases. Parties involved in the cases note that officers err on the side of making a charge and arrest when dealing with a borderline DUI case involving law enforcement in order to prevent an appearance of leniency. Officers charged with DUIs face potential department sanctions, including the possibility of losing their job, in addition to the usual legal sanctions.
According to the California Department of Alcohol and Drug Programs, 1,355 of the 3,434 traffic fatalities in California in 2008 involved alcohol or drugs and there were a total of 28,463 alcohol-involved injuries. 2008 also saw 214,811 total arrests for driving under the influence in our state. Overall, 2008 was the second year in a row where alcohol-related traffic fatalities declined, a positive trend after eight prior years of increased fatalities. Over a twenty year period, alcohol-involved traffic fatalities decreased by 41%. Notably, however, the share of younger drivers involved in driving under the influence arrests increased 12.6% in the ten year period leading up to 2008. Males accounted for eighty percent of the DUI arrests in 2008 and the average age of the offenders was thirty.
Driving under the influence is a serious and dangerous crime. This spate of officer-involved DUI charges is upsetting to all law-abiding citizens. Police officers should be part of the solution, not part of the drunk driving problem. While numbers do show improvements in recent years in accident statistics, likely due to increased enforcement and education, every DUI accident and arrest is one too many and officer involved DUIs are especially distressing.
If you or a loved one suffered an injury in a San Francisco drunk driving accident, we are here to help. Please call our San Francisco personal injury lawyer for a free consultation to discuss your legal rights.
See Related Blog Posts:
The Danger of Mixing Drugs and Driving
Additional Charges Brought In Case of Teenage Drinking and Fatal DUI