Now that the winter season is here and the holiday season is in full swing, many find themselves staying home to stay warm from the cold outside or perhaps visiting the homes of family and friends. More often than not, activities in this time of year are mainly focused indoors. With this winter trend, many homes turn to trusty appliances – from gas space heaters, fireplaces, and furnaces – to keep their homes toasty and cozy for their family, friends and themselves. However, the increased use of these appliances unfortunately brings about a potentially lethal danger in carbon monoxide poisoning.
Carbon Monoxide Poisoning Facts
Carbon monoxide poisoning occurs when individuals have inhaled carbon monoxide, an odorless, toxic gas, preventing oxygen from being transported to different cells in the body. According to the United States Environmental Protection Agency, different levels of CO levels and the duration of exposure will greatly affect the symptoms and health effects of poisoning. Low concentration exposure can lead to fatigue, shortness of breath and chest pain. At moderate levels symptoms include angina, impaired vision, and reduced brain function. At high levels, impaired vision and coordination, headaches, dizziness, and nausea. It does not take prolonged exposure to result serious chronic health effects such as concentration problems, psychosis, Parkinson's disease, memory impairment and even personality alterations. High exposure can even lead to death within minutes.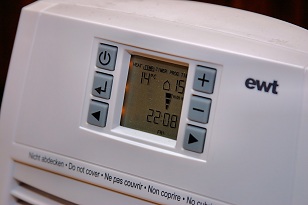 Often, because of the similarity to flu symptoms, individuals do not realize that they have carbon monoxide poisoning and misdiagnose themselves. Official statistics claim that carbon monoxide poisoning kills 500 people every year, injuring another 20,000 but these numbers may actually be significantly higher as an estimated 1 of 10 cases are diagnosed.
Many people correlate carbon monoxide poisoning to gas car exhausts but carbon monoxide emissions can very well stem from household heating appliances. The reasons for these emissions can be a result of product defects or faulty products, poor ventilation, and improperly installed heaters and vents. In California, the Carbon Monoxide Poisoning Prevention Act of 2010 requires,
Residential property be equipped with a carbon monoxide detector when the property has a fossil fuel burning heater or appliance, fireplace, or an attached garage. All single family homes (owner or tenant occupied) must be equipped with a detector on or before July 1, 2011. All other residential units must be equipped with a detector on or before January 1, 2013.
Failure of compliance on the part of landlords or property owners can be a source of negligence if renters experience carbon monoxide poisoning in their dwellings. Along with builders, appliance manufacturers, repair companies, property owners and landlords can be held financial responsible for health effects experienced if they knew or had reason to know that a leak was likely to occur or if they had caused it through negligence on their part.
If you believe that you or a loved one has been exposed to carbon monoxide, our bay area personal injury law firm can assist. Carbon monoxide poisoning due to defective products, negligence, and liability for failure to should not occur and you may be rightly due damage restitution. Contact our office at (800) 427-7020 today for a free consultation.
Sources:
Carbon Monoxide Detectors Required by Law