In advance of the recent Independence Day holiday, we noted some of the particular dangers associated with the celebration and with summer gatherings in general, a post intended to help ensure happy holiday memories. Sadly, we've learned that fireworks malfunctions at two community events have left many with injuries and memories more akin to nightmares than joy. Our San Francisco injury law firm knows that no lawsuit can erase such an experience, but a successful claim can help victims of fireworks injuries recover compensation following such a terrifying ordeal.
Defective Fireworks Eyed as Two California Displays Turn Tragic, 39 Report Injuries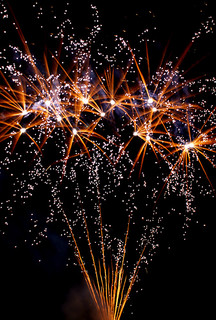 According to The San Francisco Chronicle, fireworks malfunctions occurred at two different shows put on by Bay Fireworks last week. At a Simi Valley event, located northwest of Los Angeles, 39 people were injured when shrapnel was sent flying across the field where thousands had gathered to view the display. Organizers planned to include almost 2,500 shells in the show. Initial reports suggest a firework prematurely exploded in its mortar, knocking over other devices and aiming them toward the crowd. Bruce Sussin, the pyrotechnic operator, said that everything had checked out okay in a pre-show inspection. He added that as soon as they saw a catastrophic failure had occurred, they immediately turned off the computer and shut down the show. Sussin did not know how many of the shells were fired at the crowd.
A show in Laguna Hills, Orange County, also experienced a shell malfunction. City Manager Bruce Channing reported that a mortar exploded at or near ground level, causing damage to parts of the wiring in the yet-to-be-discharged fireworks. Luckily, no one was injured. The incident occurred at the start of the show and Channing revealed that Bay Fireworks told him the city had received bad shells. Dennis Brady, Bay Fireworks' chief executive, said the company was thankful that the Laguna Hills incident did not lead to the chain reaction that occurred in Simi Valley.
Bay Fireworks is waiting on an official report, but notes that is appears both incidents were due to shell malfunctions. The company released a media statement, currently available on its Facebook page. A shell malfunction is also being blamed for an incident in Ojai where a firework exploded prematurely. That show was run by Zambelli Fireworks.
Protecting Victims of Fireworks Accidents: Product Liability and Other Personal Injury Claims
Our California fireworks injury attorney is prepared to help the victims of firework mishaps. These incidents can occur at community displays using large shells or in a private backyard where people are lighting sparklers or other small devices. Where the injury stems from a defective product or the failure to provide appropriate instructions with an item, a product liability lawsuit may be appropriate. In other cases, a premises liability claim may be appropriate based on the failure to keep invited guests safe. Traditional negligence claims can also exist, including claims against the event organizers and/or claims against the individuals who set up and operated the display.
If you have been the victim of a fireworks injury or lost a relative in a fireworks accident, you need an attorney who will examine the facts of your case and consider all possible legal claims and all potential defendants. Combining his knowledge of the law and his experience representing victims, Attorney Brod can help victims recover when fireworks take a tragic turn.
An important reminder — Do not risk losing your rights by signing an agreement with an insurance company without consulting a skilled personal injury attorney. These documents are written in the interest of the companies and their insurers, not in the interest of the victims.
See Related Blog Posts:
Celebrating Our Nation with a Safe and Happy Fourth of July
Holiday Accidents in Oakland and Northern California

(Photo by Steve Arnold)