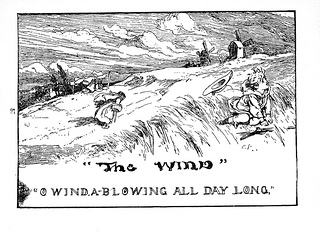 There are many weather threats that people worry about from earthquakes to lightning strikes to flooding. You might not put winds at the top of this list, but winds can and do cause major damage that can lead to serious injuries or even deaths. As with other weather-related safety threats, Mother Nature may seem like the primary culprit in wind injuries. However, our Sonoma natural disaster injury attorney knows that people and their decisions often share the blame. It can absolutely be appropriate to bring a civil claim when the negligence of a person, company, or even municipality combines with a known natural threat to leave you seriously injured or grieving.
Strong Winds Wreak Havoc in Sonoma County
As The Press Democrat reported, high winds in Sonoma County on Tuesday caused a wide range of property damage. Trees and power line were toppled, smashing into cars, damaging homes and blocking roads, closing Interstate 80 in Vallejo at the height of the afternoon commute. Winds also created other transportation problems throughout Northern California, shutting down the ferry service from San Francisco to East Bay, causing a power outage that interrupted BART services, and delaying flights out of San Francisco International Airport. Emergency dispatchers report receiving calls about more than 50 wind-related incidents and PG&E reports power outages impacted over 5,000 customers. While no injuries were reported in Sonoma County, winds were implicated in at least two deaths in Butte County, an area approximately 90 minutes north of Sacramento.
Tips for Driving in High Winds
Insurance provider Esurance offers guidance for those on the roads during high winds. High winds can make it difficult to control a vehicle, especially a larger one. While avoidance is preferable, some tips for driving in strong winds include:
Slow down.
Keep both hands on the steering wheel at 9 and 3 or 8 and 4 to allow you to react to a sudden gust or other drivers. This is wise during any form of unpredictable conditions.
Avoid stopping on bridges. Winds have been known to push vehicles over a bridge's barriers, a danger that intensifies when a vehicle is stopped.
Avoid trucks and buses since they are particularly vulnerable to being pushed off course by high wind.
Keep your eyes out for downed power lines and call emergency personnel if you encounter any.
Beware flying debris including from buildings, trees, and other sources. Stay alert to the possibility of debris in the roadway for several days after the storm.
Winds and rains often go together. Practice good flood safety as well; see the link following this post for details.
Carry an emergency kit in your car, especially when forced to travel in stormy weather. Include food and water, extra gas, your cell phone and a charger/extra battery.
In general, expect the unexpected.
Liability and Compensation for Wind-Related Injuries
When winds cause serious damage and/or injury, Mother Nature may not be the only one to blame. Another driver, particularly one in a large commercial vehicle, may have been negligent in responding to the conditions, such as driving too fast or attempting to carry poorly secured cargo. If injuries stem from debris, the source may be at fault for failing to secure the items. Poorly constructed buildings or roadways/infrastructure that is not built to withstand predictable weather conditions can also be to blame in wind injuries.
Do not assume you cannot recover for injuries simply because they were caused in part by weather conditions. You may be entitled to compensation from a negligent person or entity that contributed to your injuries. Our Northern California weather injury law firm can help you file a civil claim. We do not file frivolous or unjustified claims, we help victims bring suit where one person's poor decisions left another paying the price. We can also help if your insurance company denies a legitimate claim. Call to schedule a no-cost consultation.
See Related Blog Posts:
Flooded Roads, Heavy Rains, and Being Prepared Even in California's Drought
The Dangerous Mix of Earthquakes and a Negligent Lack of Preparation
Wet Weather Targets the Sacramento Region
(Image is public domain)