National Health Care Insurance Debate and How it Affects California
As the entire country watches to see what happens with the Affordable Care Act (Obamacare) at the US Supreme Court this week, Californians have their own ideas about the future of California health insurance law. The most controversial part of the federal law is the "individual mandate" requiring people buy insurance. The law was supposed to bring 32 million more Americans into the health care system—four million in California alone. Just as in the country at large, Californians have very mixed feeling about the bill—strong supporters and opponents have been voicing their opinion of the measure.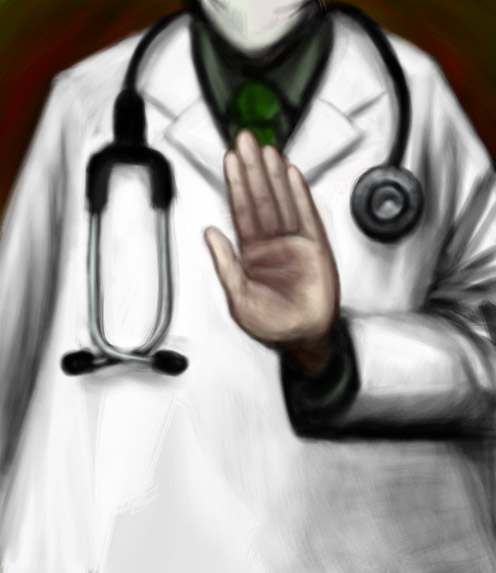 Republican Assemblyman Tim Donnelly recently introduced a bill that he said would nullify the Affordable Care Act in California. Mr. Donnelly said his bill would amend the California Constitution to prohibit federal, state, or local law from forcing a person or business to buy health insurance or impose penalties if the person or business does not do so. The Assemblyman is essentially making the conservative case against this bill, similar to the case being made against it this week in Washington. Mr. Donnelly said, "The underlying principle is that deciding who you want to provide your health care or where you want to buy insurance or pay as you go ought to be left up to the individual. That's a personal decision." The conservative justices on the Supreme Court seem to be agreeing with this line of reasoning, although no one will know for sure until the judgment is handed down sometime in June.
However, California was the first state to set up a health insurance exchange when it passed the Health Benefits Exchange, which was signed into law in 2010 and will be up and running in 2014. So even if the Affordable Care Act is struck down by the Supreme Court, Californians will still have access to affordable health insurance options. And health insurance costs will still be subsidized by the state government for low income consumers. Peter Lee, the executive director of the California insurance exchange, said that if the Affordable Care Act is struck down, California will lose federal subsidies for the exchange but that the state would press on regardless. Mr. Lee said, "We need to have resources to provide a way for consumers to make better choices and that support and interest will be there no matter what happens with the Supreme Court."
California's Secretary of Health and Human Services Diana Dooley said about federal subsidies,
My agenda is to use as much of that as possible, as quickly as possible, to be sure that California has a marketplace, even if we don't have the full promise of the ACA - The Affordable Care Act." But California will have a hard time continuing the Affordable Care Acts programs to the level intended because so much federal money would be lost, and not only in terms of the insurance exchanges but also in other provisions of the law like expanding Medicaid.
Those interested in
California insurance law
and health insurance in general will be waiting to hear from the nine justices in Washington in a few months. Either way, it will surely affect Californians no matter what, even if the state tries to move forward with some provisions of the law. In any event, if you ever have issues or concerns with your insurance company in our area, be sure to get in touch with our
Bay Area insurance lawyer
to have support taking on big insurance interests.
See Our Related Blog Posts:
California Health Insurance Report Card