It's no secret that as a government fraud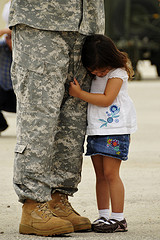 whistleblowers' law firm, we are big fans of the False Claims Act ("FCA").  The FCA is a valuable tool that gives ordinary citizens the power to help fight back against frauds perpetrated on the federal government. While we often write about health care fraud matters, one of the most important things to know about the FCA is that it can apply to frauds involving a wide-range of subject matters.  In these complex times, the FCA's power is especially critical for fighting instances of defense contractor fraud.
Government Files Suit Alleging Defense Contractor Committed Fraud in Conjunction with Contract to Train Iraqi Civilian Police Forces
Last week, the Department of Justice ("DOJ") issued a press release announcing that it had filed suit against DynCorp International Inc. ("DynCorp"), a government contractor headquartered in Northern Virginia, for allegedly submitting inflated claims for payment pursuant to a State Department contract.  In 2004, the State Department awarded DynCorp a contract to train civilian police forces in Iraq and provide other services related to that effort.  The government alleges that DynCorp knowingly permitted one of its main subcontractors to charge "excessive and unsubstantiated rates" for lodging, security, driving, and other services and that DynCorp included those charges in the claims for payment it submitted to the State Department.  Additionally, the DOJ alleges that DynCorp added a markup to these already excessive charges that further inflated the amount charged.