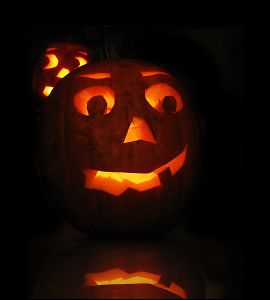 Our children are very precious to us, and we want them to enjoy their childhood, including such child-pleasing major events as Halloween. But while the kids love Halloween, the occasion can be fraught with danger, too, for trick-or-treaters out to have a good time on an evening that does not have the best record when it comes to traffic safety. As a parent, San Francisco pedestrian accident attorney Gregory J. Brod, has the same concerns that every parent has for their children to have a fun yet safe time on Halloween.
As it is, evening hours are already among the most deadly on the road, and if a driver impaired by alcohol or controlled substances is a factor, that can make a bad situation even worse. According to the National Highway Traffic Safety Administration, the combination of drinking and increased pedestrian traffic on Halloween has been a particularly dangerous one. On Halloween of 2012 alone, 54 people died in crashes in the United States. Of those fatalities, 26, or nearly half, involved a collision with a drunken driver. By comparison, on an average day, one-third of all traffic fatalities involve a drunken driver. In addition, 28 percent of Halloween collision fatalities were pedestrians, whereas, on an average day, that figure stands at 14 percent. During the period from 2008 to 2012, 21 percent of pedestrian deaths on Halloween night involved a drunken driver.
And the perils that Halloween poses extends into the next day, as Daylight Savings Time ends, because of the earlier onset of evening hours. It cannot be underestimated how dangerous evening hours are for pedestrians relative to the remainder of a day: the majority of pedestrian fatalities occur when it is dark, including 24 percent from 4 p.m. to 8 p.m. and another 32 percent from 8 p.m. to midnight.
The NHTSA offers the following key tips for pedestrians, particularly young trick-or-treaters and their parents, to stay safe on Halloween:
All children out on Halloween night and under the age of 12 should have adult supervision.
Children should stick to familiar areas that are well lit and trick-or-treat in groups.
When possible, face paint is preferable to masks, because masks can obstruct a child's vision.
Decorate costumes with reflective tape and equip children with glow sticks or flashlights.
Always cross the street at corners, use traffic signals and crosswalks, and make sure to look left, right and left again when crossing; continue looking as you cross.
Continue reading "On Halloween, Trick-or-Treaters Must Beware of Dangers on the Road " »